What Do I Need to Get a Birth Certificate For My Child?
Published October 13, 2023
If you're looking for a guide containing what I need to get a birth certificate for my child, you've come to the right place. A birth certificate is an identifying record necessary in the United States. It verifies your birth date, time, and your birthplace. It also validates your birth parents' names, ages, and birthplaces. It is in helping you establish your citizenship. Moreover, it is critical to get other types of identification.  
If you're a parent, it is your responsibility to acquire a birth certificate for your child. Keep on reading as we'll talk about everything about it. We'll go over how to do it, the documents you need, process for birth certificate replacement. We'll dive on where to get one. Also, we'll dive into the reasons you need to have it handy. Let's start.
What Is a Birth Certificate?
A birth certificate is an account that documents the birth of a person. It is an original document certifying the circumstances of the birth. Also, it is a certified copy of or representation of the occurring registration of that birth. 
Depending on the jurisdiction, a birth record may or may not include verification of the event. It is by a doctor or midwife.
How to Get a Birth Certificate for an Infant? 
1. Fill out the proper forms. 
At most hospitals, these will be given to you automatically and required to leave. You should ensure you already have a name in mind. 
Get a birth certificate for your baby at the hospital after you conceive. At most hospitals, you must be given a birth certificate before you leave. 
2. Complete the forms and return them to the appropriate department. 
The hospital will usually submit the forms for you. There are no fees due immediately. Ensure to give them your current permanent address. You're likely to receive the official certificate in the mail. 
If you do not have a name for your child, you can finish the form later. And then, submit it to your local county health department. Hospitals usually keep birth records for at least a year. Make sure to ask your specific birth clinic how long they maintain birth records. 
Remember that your baby will need a birth certificate to travel internationally. It is also crucial in receiving medical care. It is vital to pick out a name as soon as you can.
3. Apply for other official documents for your baby. 
You may also get a Social Security number for your child. Some states encourage you to apply for it almost immediately. 
You can get a social security number using the parent's vital information. Also, a certificate copy of the hospital's birth account. You can get an SSS for a baby before receiving the official birth certificate. 
The application for a social security card can be found online. Click here.
What Documents Do I Need to Get a Birth Certificate for My Child?
The United States federal government does not issue birth certificates. This matter is maintained and distributed by the states and territories of the country. So, in raising the question, "what do I need to get a birth certificate for my child?" The answer is based on the state's vital records office requirements.
1. Proof of Identity 
You will likely need to render a copy of your photo ID. It may be a passport, driver's license, or state photo ID. 
2. Parental Information 
You may be required to provide information about both parents. It typically includes full names, birth dates, and birthplaces. 
3. Application form 
You will need to complete an application form to request a birth certificate for your child. The paper will demand additional details. For instance, a child's full name, date, and place of birth. 
4. Notarized Affidavit 
In some cases, if you are not one of the parents listed on the birth certificate, you must provide a notarized affidavit. It will explain your relationship with the child. Also, your reason for requesting one. 
5. Supporting Documents
Some states or countries demand additional supporting documents. They are proof of residency, social security numbers, and marriage certificates of the parents. 
Instant Vital Records features an easy-to-navigate directory connecting many states and territories. When you browse your child's birth location, you'll find information regarding the cost and application process for obtaining a birth certificate.
Processing Birth Certificate Replacement
1. Determine the issuing authority. 
Suppose you're in the process of birth certificate replacement. You first need to find out the government agency or vital record office responsible for issuing birth certificates. It is where the birth took place. It could be a local or state office.
2. Gather required information 
Collect essential information about the birth. These are the full names of the people on the birth certificate—also, date and place of birth and names of the parents. 
3. Obtain required documents 
Prepare any supporting documents that may be required. Identification, and proof of relationship are among the two. 
Complete the application form. Fill out the form for a birth certificate replacement. It usually acquired from the issuing authority's website or in their office.
4. Pay the fee 
Check the fee schedule for obtaining a replacement birth certificate. Most jurisdictions require a fee to cover administrative costs. 
5. Submit the application 
Submit the completed application form. Ensure the required documents are attached with the payment. You can do so in person, by mail, or through an online portal. 
6. Await processing 
The processing time for a replacement birth certificate can differ. It usually depends on the issuing authority and current workload. 
Who May Order a Birth Certificate for My Child? 
When ordering someone else's birth certificate. The relationship with that person must be specified. Certain states permit heirloom birth certificates. These are non-legal documents sometimes referred to as commemorative certificates. They are obtained for sentimental reasons by a person's relatives. 
Suppose you are not an immediate family. You may be required to submit extra information to support your request. Also, to establish your eligibility as a qualified applicant. It could be your birth certificate or a Power of Attorney.
You may order a child's birth certificate if you are: 
Legal guardian 

Stepparent

Grandparent

Sibling 
Reasons You Need to Have Your Child's Birth Certificate Handy
1. Registering your child for school 
When you register your child for school, you must present a copy of their birth certificate. School needs verification of your child's age. It is done before assigning them to a grade or classroom. The last thing you want to happen is delay your child's education.
2. Traveling abroad for the first time 
Planning your first family trip abroad can be an exciting adventure. You'll get to spend quality bonding time while exposing your offspring to new cultures and sights. To do so, you'll need to get them passports. To apply for those, birth certificates are a rule. 
3. Signing up for youth sports leagues 
Playing youth sports is a rite of passage for many children. You must provide your child's birth certificate whether they want tee ball, soccer, or football. It is done so to verify their age. 
4. Applying for a driver's license or permit 
Every kid dreams of reaching the age when they can finally explore independently and drive. Many even bookmark the day on their calendars. To apply, they will need their birth certificate. 
Frequently Asked Questions About Birth Certificates for My Child
1. How long is a US birth certificate valid? 
A US birth certificate is a permanent record. It does not have an expiration date. It will continue to prove an individual's age, citizenship status, and identity throughout their lifetime. 
2. Are US birth certificates public? 
Our birth certificates are not treated as public records. The states issue birth certificates. They are confidential documents that contain sensitive personal information. 
3. Who provides birth certificates in the USA? 
In the USA, birth certificates are provided by each state's vital records office. Each state has its process and requirement for securing one of them. 
4. What happens if you don't have a birth certificate? 
Suppose you don't have a birth certificate. It can make specific processes more challenging. It is often required for various purposes. You need it to get a passport. It is needed to enroll in school. Also, in applying for government benefits, and more. If you are unable to get yours, there is still alternative documentation and affidavits that will amend your situation. 
As a parent, your responsibility for caring for your child includes taking care of the critical documents they need. It includes securing their birth certificate. As you do so, you make life easier for them growing up. 
Lost Your Birth Certificate? Request A Replacement Online
Instant Vital Records offers a birth certificate replacement service you can use from the comfort of your home. Enter your information and our software will automatically complete the required forms for your state. We print and mail your forms along with required payments to your state health department. You can trust that we take your personal information privacy and security seriously with HIPAA compliant data storage and data encryption. To get started, simply click here to begin your application. Your replacement documents will arrive by mail to your home within a few weeks.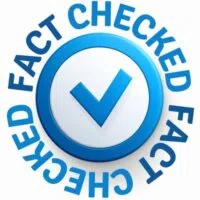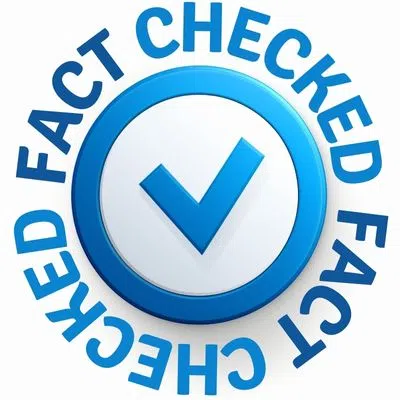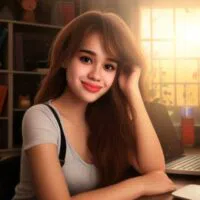 About The Author
I am Tracy Gorman, a seasoned writer with a passion for exploring. What truly excites me is the ability to translate ideas into meaningful articles that assist others.