5 Ways to Find Your Birth Parents for Free
Published July 14, 2023
One of the most common struggles for adoptees is not knowing their birth parents. Many describe it as a void or a hole in their life that makes them feel incomplete. As such, we can't blame them if they're exerting every effort in the search for their birth parent.
Finding your birth parent will probably unlock Pandora's box if you're an adoptee. It will answer your lifelong questions like where you came from or why you were given up for adoption.
Searching for your birth parents can be easy or long and confusing, depending on the information you have. If you don't have much to start with, you'll probably have to enlist the help of a professional. In most cases, this won't come cheap.
How to Find My Biological Parents For Free:
But before you shell out thousands of dollars, here are some tips on how to find your birth parents for free.
1. Ask Your Adoptive Parents
If your question is how to find my biological father for free? In most cases, the best source of information about your biological parents is your adoptive parents.
If they're not around anymore, you can ask adoptive relatives or people close to your family. They may be unable to provide complete information, but they should know something at least. Any information, after all, is better than nothing.
2. Records Search
Adoption laws can vary per state. In nearly all states, adoption records are sealed to protect the privacy of everyone involved.
But adult adoptees can generally request non-identifying information about their birth relatives. This includes: 
the date of birth of the adoptee

race, ethnicity, medical history, and religion of birth parents

age of the birth parents

general physical description of the birth parents, like the eye and hair color

the birth parent's educational level and occupation at the time of the adoptee's birth

existence of siblings (if any)

reason for placing the child for adoption
You can even request a copy of your pre-adoption birth certificate in New York, Hawaii, Washington, Rhode Island, and Missouri. From there, it's much easier to trace who your birth parents are.
Some states, however, are more restrictive in releasing adoption records. Most of the time, you must register with the State adoption registry. You may need a court order to release the records in Pennsylvania and Guam.
If you're adopted legally, there's a good chance that your adoptive parents used an attorney or an adoption agency. Reaching out to them may also help your case.
3. Social Media
Social media is named for a reason. It lets you connect with people around the world for free. This makes it an excellent platform to search for your birth relatives.
If you know your biological parent's name, there's a good chance you'll find them on Facebook or Linkedin. Some clans also have Facebook groups of their own. If you know where your birth family is from, you can also join Facebook groups of people from that area.
4. Sign up for Free Adoption Registry Sites
Adoption registry sites match adoptees searching for their biological parents with parents searching for a child they've given up for adoption.
There are a lot of adoption registry sites (also known as adoption reunion sites) on the internet. But they work best if you have information about your birth parents. You can start from there if you have access to your adoption records.
Some adoption registry sites are free, but others may require a fee. Specific sites like Ancestry.com and 23&me.com let you send DNA samples. They will cross-reference it with other people's DNA in their database. You'll find a blood relative at some point. These DNA sites, however, are not cheap.
5. Reach Out to Media Outlets
If scouring the web for your birth parents doesn't work, you can contact media outlets. Reality shows, and documentaries are geared towards reuniting families separated by adoption. TV shows like TLC's Long Lost Family and ABC's Find My Family are probably the most popular.
Managing your expectations is essential to search for your birth family. TV shows always make it seem like a fairy tale come true. But it's usually more of a different-stroke-for-different-folks kind of thing.
There's a good chance you'll have that tearful reunion you often saw. There's a high possibility that your birth parents won't want anything to do with you. Still, you wouldn't know if you wouldn't try. It's better to face rejections head-on.
(Related: What Happens to the Original Birth Certificate After Adoption?)
How to Find Biological Parents: Paid Options
1. Private Investigator
How to find birth parents with little information? Hiring a private investigator specializing in locating birth parents can be a good paid option. They have experience and access to various resources to help get information about your birth parents. 
2. Search and Reunion Organizations
Several organizations and agencies provide paid services to help adoptees find their birth parents. These organizations often have databases, access to adoption records, and trained staff who can assist in the search process. 
3. DNA Testing Services
DNA testing companies offer paid services that can help connect individuals with their birth families. These tests compare your DNA to an extensive database of genetic information and can identify potential relatives, including birth parents.
4. Adoption Registry
Some states have adoption registries where birth parents and adoptees can voluntarily register their information. These registries may require a fee to access their database and facilitate connections between birth parents and adoptees.
5. Adoption Attorneys
How to find birth parents in a closed adoption? Consulting with an adoption attorney can be a paid option for adoptees seeking to find their birth parents. These professionals know adoption laws and may have resources and contacts to assist in the search process.
6. Paid Online Search Services
There are online search services that specialize in finding birth parents. These services often require a fee and use various databases, public records, and search techniques to help locate birth parents. 
Summing it Up
There you have it, a list of ways on how to find your birth parents. Remember that the process takes time and can be emotionally challenging. Be patient, respectful, and aware of the legal and ethical considerations involved. Seeking professional guidance and support can be helpful too.
Lost Your Birth Certificate? Request A Replacement Online
Instant Vital Records offers a birth certificate replacement service you can use from the comfort of your home. Enter your information and our software will automatically complete the required forms for your state. We print and mail your forms along with required payments to your state health department. You can trust that we take your personal information privacy and security seriously with HIPAA compliant data storage and data encryption. To get started, simply click here to begin your application. Your replacement documents will arrive by mail to your home within a few weeks.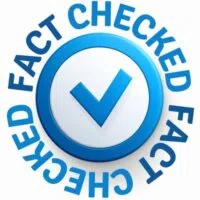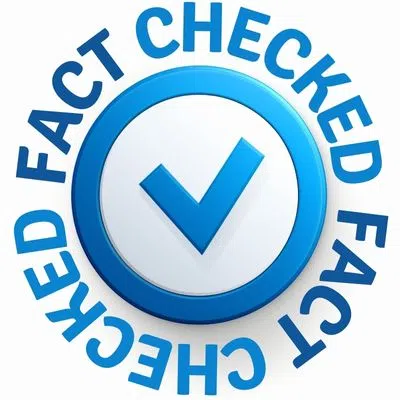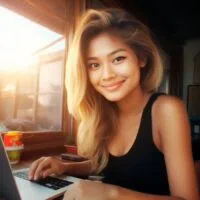 About The Author
Get inspired and educated by Rei Bayucca, an experienced writer with a knack for thought-provoking articles. With a wealth of industry knowledge, Rei delivers expertly crafted content that will keep you coming back for more.