How to Get an Ohio Commercial Driver's License
Published August 25, 2023
An Ohio commercial driver's license (CDL) is a prerequisite for anyone driving a commercial motor vehicle (CMV) within the state. Every license has qualifications that are governed by the state. Failure to follow these qualifications may lead to temporary or permanent suspension of your Ohio commercial driver's license.
When Do You Need A Ohio Commercial Driver's License?
In Ohio, a commercial motor vehicle (CMV) is a vehicle that weighs 26,001 pounds or more and is used to transport hazardous items or 16 or more passengers.
But you don't need a CMV license to drive the following:
Personal transport vehicles

Recreational vehicles

Prisoner transport vehicles

Fire trucks

Snowplows

Military vehicles

Ambulances

Farm trucks are used only for agricultural purposes.
Ohio Driving License Classification
Class A
This restriction applies only to "combination" vehicles. A Gross Combination Weight Rating (GCWR) greater than 26,000 pounds. And a Gross Vehicle Weight Rating (GVWR) exceeds 10,000 pounds of the vehicle being towed.
A driver with a Class A CDL (with necessary endorsements) can also operate all vehicles classified in Class B, C, or D below.
Class B
Includes single or combination vehicles with a GVWR of greater than 26,000 pounds. The vehicle being towed cannot exceed 10,000 pounds.
A driver holding an Ohio Class B commercial license (with all necessary endorsements) is legally permitted to operate all Class C or D vehicles.
Class C
Any single vehicle or combination of vehicles does not meet the definition of Group A or Group B as defined in this section.
Class C licenses permit you to drive vehicles transporting 16 or more passengers, including the driver.
They're designated for those transporting hazardous materials. The Hazardous Materials Transportation Act requires the motor vehicle to have a hazmat system (49 CFR part 172, subpart F).
Class D
Regular operator or private passenger.
Defining Endorsements, Restrictions, & Restricted CDLs
Endorsements
CDL operators may be required to pass extra examinations to get commercial driver's license endorsements. Endorsements are also added to the license. This allows specialized CMVs like school buses and hazardous material tankers to operate.
Restrictions
Ohio may impose particular limits on a driver's license based on a person's health or experience. For instance, a driver under 21 can only drive inside the state. Going beyond can result in the revocation of your Ohio CDL or a fine.
Restricted CDL
Ohio offers a seasonal agriculture commercial driver's license valid for 180 days. This does not involve passing knowledge or driving tests.
But, the motorist must have held a valid driver's license for one year. They must also be free of any suspensions or prohibitions in the preceding two years.
Additionally, the driver must get a farm-related waiver and operate only a class B or C CMV within 150 miles of the farm.
Age Requirements For An Ohio Commercial Driver's License
You must be at least 18 (intrastate) to drive within state boundaries.
However, you are required to be at least 21 years old to:
Drive commercial vehicles across state lines (interstate)

Transport hazardous materials
Ohio Commercial Driver's License Test
Instruction Permits
For starters, the applicant must pass a driving history check, a vision test, and a written test to acquire a temporary instruction permit (TIP).
The TIP authorizes the operation of a commercial motor vehicle under the supervision of a licensed commercial driver.
CDL Driving Exam
After 14 days with a TIP, the applicant may sit for the CDL driving exam to earn a full CDL. TIP holders with prior military experience operating CMVs may be exempt from the driving exam.
Medical Exam
All Ohio commercial driver's license holders must self-certify the sort of driving they do and receive a medical certificate. The medical certificate is a physician-signed document. This will certify that the driver is in good general health and capable of operating a CMV.
Documents You Need to Secure a CDL in Ohio
To secure a CDL (Commercial Driver's License) in Ohio in 2023, you will need to provide the following documents:
Proof of U.S. citizenship or permanent residency

Self-certification

of your type of driving

Pass a vision test

Pass a physical examination

Proof of citizenship in the state of Ohio and permission to work in the United States

Valid Ohio State driver's license
Steps To Getting A Ohio Commercial Drivers License
Step 1: Get a commercial learner's permit to drive a commercial motor vehicle for practice while preparing for an actual CDL.
Step 2: Pay the $27 commercial learner's permit fee – a requirement for first-time testers.
Step 3: Enroll in a commercial driver's license training course if you intend to drive a semi or work as an OTR driver (a.k.a. over-the-road or long-distance truck driver).
Step 4: Make an appointment with a CDL-certified doctor for a fitness examination. Get a certificate from the medical examiner and carry this with you at all times while operating a commercial vehicle.
Step 5: Pass an eye examination, which may be done with or without eyeglasses or contact lenses. Your regular or corrected vision in each eye must be at least 20/40.
Step 6: Submit a driving record check covering the last ten years of your driving history in all 50 states and Washington, D.C.
Step 7: Ensure you have the required identification documents before taking the exam. Have your driver's license, birth certificate, and social security card to back up your:
(Related: A Quick Guide to Getting a Georgia Drivers License)
Ohio Driving Test Locations
Here are some locations where you can get a driving test in Ohio:
Bedford Driver Examination Station
Address: 22133 Rockside Road, Bedford, OH 44146 Phone: (216) 787-5880
Parma Driver Examination Station
Address: 12000 Snow Road, Parma, OH 44130
Ohio Bureau of Motor Vehicles (BMV) Offices
You can find various BMV offices throughout Ohio. Visit the Ohio BMV website or use their online services to locate your nearest office.
Ohio BMV Permit Test Locations
Here are some locations where you can take the permit test at Ohio BMV (Bureau of Motor Vehicles) offices:
Columbus License Agency Address
1583 Alum Creek Dr, Columbus, OH 43209
Cleveland License Agency Address
12000 Snow Rd, Parma, OH 44130
Cincinnati License Agency Address
10948 Hamilton Ave, Cincinnati, OH 45231
Toledo License Agency Address
4925 Jackman Rd, Toledo, OH 43613
Akron License Agency Address
688 Wolf Ledges Pkwy, Akron, OH 44311
Dayton License Agency Address
7211 N. Main St., Dayton, OH 45415
Please note that all these locations are subject to change. It's always recommended to verify the current addresses. Visit the official website of the Ohio Bureau of Motor Vehicles (BMV) or contact them directly.
Lost Your Birth Certificate? Request A Replacement Online
Instant Vital Records offers a birth certificate replacement service you can use from the comfort of your home. Enter your information and our software will automatically complete the required forms for your state. We print and mail your forms along with required payments to your state health department. You can trust that we take your personal information privacy and security seriously with HIPAA compliant data storage and data encryption. To get started, simply click here to begin your application. Your replacement documents will arrive by mail to your home within a few weeks.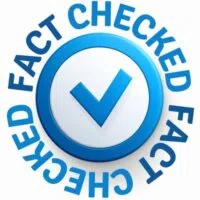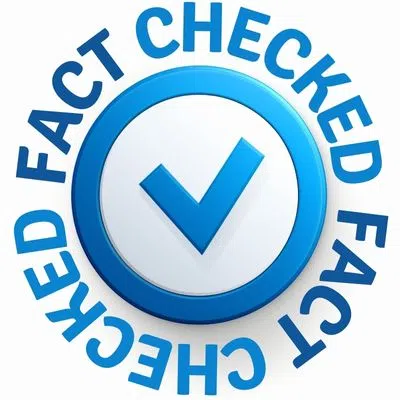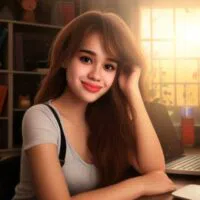 About The Author
I am Tracy Gorman, a seasoned writer with a passion for exploring. What truly excites me is the ability to translate ideas into meaningful articles that assist others.