How to Get a Replacement Social Security Card For Your Child
Published September 25, 2023
Typically, parents apply for their child's social security card at birth. Yet, most of the time, the child only gets to use it on their first job. Also, for applying for a driver's license. For this reason, the card may not seem so valuable. It may be misplaced or lost. Spoiler, it is imperative.
Are you having a dilemma of losing your child's social security card? In this article, we'll talk about it. We'll walk you through the process of acquiring a replacement social security card for your child. Let's waste no more time and begin. 
What Is a Social Security Card?
A social security card is an official record of the Social Security Administration in the United States. It contains a unique nine-digit Social Security Number. It is assigned to individuals for identification and record-keeping purposes. 
It also serves as proof of a person's legal identity. Moreover, their authorization to work in the country. It serves a number of purposes, including:
1. Employment 
Employers demand employees have their social security number and card. It is as part of their hiring process. The information in it is often needed for tax reporting. More importantly, verification of the employee's eligibility to work in the country.
2. Government Benefits 
The social security number on a person's card is connected to their employment history. Also, their earnings. The SSA uses this data to determine eligibility. Also, in calculating program benefits. For instance, Social Security Retirement, disability, and Medicare.
3. Taxation 
The social security number is also applied for tax purposes. Individuals must contain their SSNs on their federal income tax returns. It is when filing with the Internal Revenue Service. 
4. Financial Transactions 
The social security number may also be required for various financial transactions. It may display a need for loans. Also, for opening bank accounts. Lastly, for credit cards. 
That is why you must keep your child's social security card in a safe place. You must also refrain from sharing your SSN unless necessary. In doing so, you safeguard identity theft. Moreover, the unauthorized use of your social security number.
Social Security Card for Children
Many government programs need a child's social security number for eligibility and enrollment. These programs may include healthcare and education. Also, financial help, and social welfare benefits. It guarantees that children can access these benefits and services. 
As children grow older, they may also express interest in earning income. It may be through part-time jobs or other sources. In such cases, a social security number is essential for tax purposes. It enables them to file taxes. Also, to follow the Internal Revenue Service (IRS) regulations.
What Do I Need to Get a Replacement Social Security Card for My Child?
1. Your child's identity 
To prove your child's identity, you need to present a document affirming your child's name, identifying information, and preferably a photograph, such as: 
State issued non driver identification card 

U'S. passport 

Adoption decree 

Doctor, clinic, or hospital record 

Religious record 

School or daycare center record 

School identification card 
Remember, you can use a birth certificate to prove your child's age and citizenship. But you cannot apply it as proof of identity. The Social Security Administration requires evidence that confirms the child continues to exist after the date of birth. 
2. Your child's age 
You must pass a U.S. birth certificate to prove your child's age. If it doesn't exist, you can validate this requirement through: 
Religious records made before the age of five display the date of birth. 

U.S. hospital record of birth. 

U.S. passport
3. Your child's U.S. citizenship
To validate your child's citizenship, bring one of the following documents: 
U.S. consular report of birth abroad. 

U.S. passport 

Certificate of Naturalization 
4. Your own identity 
It includes a document showing your name, identifying data, and a photo. Below are the examples, pick one: 
U.S. driver's license 

State-issued nondriver's identification card 
All the documents must be original. They may also be copies certified by the agency that issued them. SSA does not accept photocopies and notarized copies. Moreover, all documents must be current and not expired. 
How to Get a Replacement Social Security Card for My Child?
You can use the online Social Security Number and Card application to get your child a replacement Social Security card. It is available at www.ssa.gov.ssnumber. You will begin the application online. Then, complete the process in a local Social Security office. You can also go to a card center. 
Suppose you're unable to apply online. You can fill out and print the application for a Social Security Card. It is form SS-5 and accessible at www.ssa.gov/forms/ss-5.pdf/. 
Replacement Social Security Card for Child Online Free
Applying for a renewal social security card is free of charge. Yet, suppose you lack the necessary documents on hand. It is only the time you may pay for them. Also, some agencies may demand payment for certifying a document copy.

Frequently Asked Questions About Replacement Social Security Card for a Child
1. How long does it take to get a replacement Social Security Card? 
The quickest way to replace your social security card is to apply a new one online. According to the SSA website, you'll likely obtain it in 10 to 14 business days. It is from the moment your application has been processed. You can also visit a local SSA office in your area. 
2. Can you collect Social Security and live outside the U.S.?
If you are a U.S. citizen, you may get your social security payments outside the U.S. It is as long as you are eligible for them. Yet, there are specific countries where SSA is not allowed to send payments. 
3. What is an alternative for SSN in the USA?
Individual Taxpayer Identification Number. It is one alternative for those who cannot get a Social Security Number. It is a tax processing number. It is only accessible to certain nonresident and resident aliens.
4. How do I get a social security number? 
The first requirement for securing a social security number is validation of eligibility. The Social Security Administration demands individuals meet specific criteria for an SSN. In general, you must be a U.S. citizen. It would be best to be a permanent resident or someone with a valid work authorization. It is derived from the Department of Homeland Security. 
And now you're guided on how to get a replacement social security card for your child. As we've discussed, doing so is easy. It is online, so it is convenient. You can easily apply for one and wait a week or two, and you're good. 
Consider sharing our educational article. We'll never know who's in need. It's always good to be aware of this matter. 
Lost Your Birth Certificate? Request A Replacement Online
Instant Vital Records offers a birth certificate replacement service you can use from the comfort of your home. Enter your information and our software will automatically complete the required forms for your state. We print and mail your forms along with required payments to your state health department. You can trust that we take your personal information privacy and security seriously with HIPAA compliant data storage and data encryption. To get started, simply click here to begin your application. Your replacement documents will arrive by mail to your home within a few weeks.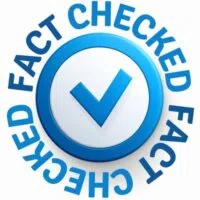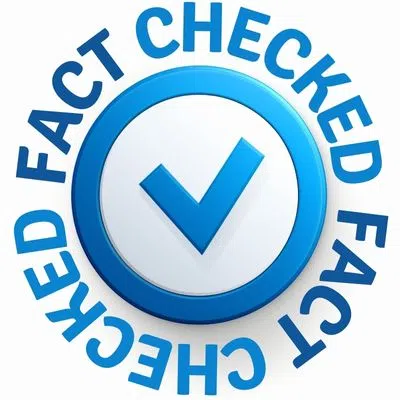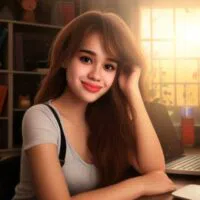 About The Author
I am Tracy Gorman, a seasoned writer with a passion for exploring. What truly excites me is the ability to translate ideas into meaningful articles that assist others.