2023 Ultimate Guide to NY Learner's Permit
Published October 17, 2023
Turning 16 in New York earns you the privilege of learning and driving a car. Yet, you cannot just begin learning to do so even at your father's car until you apply for and learn how to get a learner's permit in NY. 
Getting a learner's permit in New York is straightforward. But, some may find it challenging. Because of this, we've updated the guide on everything you need to know to get one. We'll tackle all the relevant questions that cover it. Whether you or your child is up to obtain their learner's permit, they'll succeed because of us. Let's get started.
Learner's Permit in NY
A learner's permit is a legal record that lets you learn to drive under an adult license. This licensed adult can be your driving school structure. They can also be your father, brother, or friend.
If you are a new driver, getting a learner's permit is the first step to getting an NYS driver's license. 
How to Get a New York Learner's Permit  
1. You have to be 16 and above. 
Do not try to get your learner's permit before turning 16. Learning to drive a car is illegal below 16 years old in New York. 
If you are under 18 years old and qualify to get a learner's permit, by all means, secure one. Your legal guardian will first have to give their agreement. 
Parents can utilize the Teen Electronic Event Notification Service from the NY DMV office to monitor all their child's driving records. It notifies the guardian of every driving incident in the child's history. It contains cases of accidents, tickets, and license suspensions. It also discusses traffic conviction violations. 
2. Put paperwork in order. 
As you get ready to visit one of the NY DMV centers near you, fill out the form. It is the New York MV-44 Application for Permit or Non-Driver ID Card. Your guardian must sign the consent section if you are under 18. 
Yet, you do not require parental consent if you are 17. Also, assuming you took a certified New York driver's ed course.
Also, you need to get your brainlessness going for the New York State Driver's Manual. It is to prepare you for the coming test. You can now book an appointment with the New York DMV as you put the paperwork in order. The meeting can be scheduled for one to two weeks. It is before the actual time. 
3. Visit your local NY DMV Office in person. 
To do so, you can either book a reservation online or pay a visit to the local New York Department of Motor Vehicles without scheduling an appointment. Besides, booking a reservation online could be complicated and time-consuming. 
At the NY DMV, present the following: 
Residence 

Identity 

Age 

Social Security status 
These proof documents can include passports, birth certificates, and social security cards. 
4. Fill out the application form. 
Once the documents above are ascertained through the submitted papers, you will be directed to the Learners Permit application that you should have already completed filing out. The form can be downloaded. You can finish it when you look in the local NY DMV office. 
5. Pay the fee 
You then pay the application fee. The amount you reimburse will depend on your age. 
 $80 for 16-16.5-year-olds
$76.75 for 16.5-17-year-olds
$92.50 for 17-17.5-year-olds
$89.25 for 17.5-18-year-olds
If you demand an Enhanced Driver Permit, you pay an extra $30 fee. 
6. Decide the type of permit.
The kind of permit you get will depend on the few and the proof you'll display. Here are the types of permits you can choose from: 
REAL ID permit

Standard Permit 

Enhanced Permit 



7. Take and Pass the Vision Test 
A vision test is conducted to see if your eyes are well-equipped. You need to have 20/40 vision in at least one of the eyes. It is even without corrective lenses. 
8. Take the written test on the same day.
You will then prepare for the Learner's Permit written test the same day. The most usual type of permit is a Class D Operator permit. It is what you should apply for. 
Documents You Need to Get for A NY Learner's Permit 
1. Proof of Identity
US passport or passport card 

US birth certificate 

Valid foreign passport with a valid US visa
2. Proof of Residency 
Non-driver ID 

Current lease agreement or mortgage agreement 
How Long Does It Take to Get a NY Learner's Permit?
It will take two weeks to obtain your learner's permit. You can obtain it through the mail. You can then attend practical driving supervision classes once you have it. 
After rewiring your permit, you must wait at least six months to schedule your road test. 
Permit Practice Test New York
You can leverage several online resources to ace your New York learner's permit test. These offer practice tests to help you study and pass the exams. 
Driving-Test.org- Free DMV Permit Test Practice: New York 2023

DMV Written Test.com- DMV Practice Test New York 2023
Can You Take Your Permit Test Online In NY?
Yes, you can take the permit test via the Internet. That's because the DMV has recently established a permit test online on the NY site. On that site, you can provide all the details you'd have otherwise given to the staff in the DMF office. After doing so, you can start the test, and you can do so on your tablet, smartphone, or computer. You need to have a webcam so they can monitor you in real-time.
The problem is that you must come to the DMV office and sign a document even if you were to use the online process, so it's not entirely online. Regardless, it's still a bit more convenient.
After passing the test, the staff will send you a link to a site where you can have your photo taken, presumably for the ID. You also have to pay the permit fee on the site.
How to Get a Learner's Permit Online NY?
1. Visit the New York DMV Website 
Go to the New York DMV website. Navigate the section for driver's licenses and learner's permits. 
2. Start the application online. 
Begin your permit application online by rendering the necessary information and accomplishing the required forms, 
3. Take the learner's permit test online.
Once you have completed the application, you can take the required online examination. It can be done at home using a PC or tablet. 
4. Complete the application process at the DMV. 
After passing the online test, you must visit a DMV location to finalize your application. You need to present the required documents. Also, pay the necessary fees. Finally, have your photo taken. 
How Much Is a NYS Learner's Permit?
$80 for 16-16.5-year-olds

$76.75 for 16.5-17-year-olds

$92.50 for 17-17.5-year-olds

$89.25 for 17.5-18-year-olds
Frequently Asked Questions About NY Learner's Permit
1. What are the rules for a learner's permit in New York?
One rule of New York's learning permit is the necessity of a supervising driver. Regardless of age, if you hold a learner's permit, you must always travel with a supervising driver. It is at least 21 years old and has a valid driver's license. 
2. Can you drive in NYC with a learner's permit? 
There are certain limitations on driving in New York City for a learner's permit. If you have a junior learner permit, you cannot travel by car in any of the five boroughs of NYC between 9 PM and 5 AM. It is under any circumstances. It also applies regardless of age. 
Suppose you have a standard learner's permit and are accompanied by a lead driver who is at least 21 years of age and has a valid driver's license; you can drive in NYC during regular hours. It's critical to note that NYC has its own distinctive set of traffic rules and regulations. Familiar and educate yourself before driving in the city. 
3. How many times can you take the permit test in NY?
In New York, there is no limit to how many times you can retake the permit after failure. You can retake the exam as many times as needed until you pass. 
4. Can a non-US citizen get a driver's license in New York?
Non-US citizens can acquire a driver's license in New York. The Driver's License Access and Privacy Act, or "Green Light Law," permits all New Yorkers, not considering any immigration status, to apply for a standard driver's license. It is the case for all those 16 years old and above. 
And there you have it. With our guide, securing a learner's permit in New York is clearly an easy task. Just follow our guide and secure all the needed documents. Before you know it, you can already exercise your driving skills. 
Lost Your Birth Certificate? Request A Replacement Online
Instant Vital Records offers a birth certificate replacement service you can use from the comfort of your home. Enter your information and our software will automatically complete the required forms for your state. We print and mail your forms along with required payments to your state health department. You can trust that we take your personal information privacy and security seriously with HIPAA compliant data storage and data encryption. To get started, simply click here to begin your application. Your replacement documents will arrive by mail to your home within a few weeks.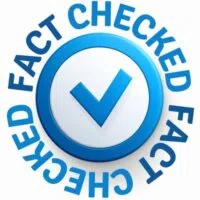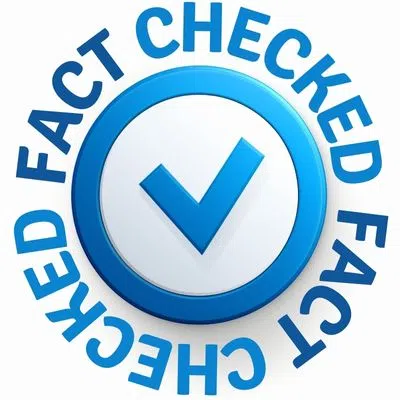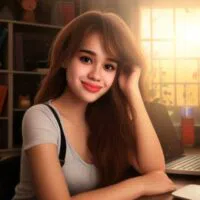 About The Author
I am Tracy Gorman, a seasoned writer with a passion for exploring. What truly excites me is the ability to translate ideas into meaningful articles that assist others.