Pros and Cons of Legal Separation: A Comprehensive Overview
Published November 15, 2023
When getting married, every couple hopes that their union will last a lifetime. Yet, issues can arise in any relationship. Some problems may make the parties think that things are no longer working or serving them. If you are facing marital problems, it is crucial to understand your legal options. It is before making any life-altering decisions about the status of your marriage. 
Many couples decide that a divorce is the best resource for a seemingly failing marriage. Yet, not everyone wants something so final. It is, at least not right away. Rather than going through a divorce, some decide on a legal separation instead. 
Legal separation allows you to detach financially from your spouse. It allows for creating court-approved parenting plans. It also makes child support agreements and alimony arrangements. In a nutshell, it provides many of the same protections as divorce. But, it does not officially terminate your marriage. 
Continue reading as we'll dive into the pros and cons of legal separation. It helps to understand this concept well, especially if you relate to it. We'll tackle what it is and how it works. We'll also tackle how it differs from divorce. Finally, we'll answer if a separation agreement is for you. Let's get started. 
What Is Legal Separation?
Legal separation is for a married couple who is no longer able to cohabitate because of a breakdown in the marital relationship. It is also when one spouse is suffering from incurable insanity. 
Under these circumstances, the couple will decide to live separately under formal terms. The terms can be either agreed to between the parties or ordered by the court. 
A legal separation is a court-ordered order whereby a married couple lives apart. They will gain the freedom to lead separate lives. It is a famed alternative to a divorce. It is best for parties that are unsure of the state of their marriage. It is yet those wanting to draw financial boundaries and responsibilities. Such limitations include separation of assets. Also, custody of dependents. Finally, child support. 
Benefits and Downsides of Legal Separation: Pros and Cons
When compared to a divorce, legal separation has several unique advantages. 
1. Financial independence 
With a legal separation, each spouse can have separate financial obligations and assets. It permits individuals to manage their own finances without the interference or liability of their spouse.
2. Legal protection 
A legal separation involves court-ordered arrangements. These agreements are for the protection of both parties' rights and interests. It can craft guidelines for child custody, visitation, and support. It also tackles the division of assets and debts. It provides a structured framework for facilitating the separation process. 
3. It gives you time apart. 
Even if your union is not working, you might not be ready for a divorce. Sometimes, you just need some time apart. When you're legally separated, you're still united in the eyes of the law.
4. You can stay on your spouse's insurance.
Some may be concerned about losing their partner's health insurance following a divorce. If you depend on your spouse for it, getting a legal separation can help you sustain it. 
5. Financial Considerations 
In addition to keeping a spouse's health insurance, there are other financial advantages. For some couples, there are tax benefits that make staying together great. Those dependent on their spouse's retirement benefits may also be required to remain married. It is for a certain period. Thus, they may prefer to stay legally married but separated.
6. Cultural and religious beliefs 
Many people are a part of cultures and religions where divorce is frowned upon. Yet, these beliefs don't change the truth that a couple may be unhappy living together. Legal separation permits married couples to live apart without having to get a divorce. A divorce that may go against their beliefs. 
Downsides of legal separation 
1. You can't remarry. 
When things don't work out with your spouse, you likely hope to meet someone else as time passes. Yet, if you're legally separated, you can't remarry. It would be best if you even steered clear of dating. 
Suppose you and your spouse do proceed to get divorced. Your relationships, while legally separated, could be used against you.
2. The process isn't necessarily easy. 
Some people see it as a more accessible alternative to a divorce. Still, going through the process of legally separating still demands time and money. 
You still need to divide your assets and properties. If you have children, you must have child support and custody arrangements. 
3. Emotional strain 
Going through a legal separation can be emotionally challenging for the couple. It can bring about negative feelings. Feelings of sadness, loss, and uncertainty. These can be very similar to those experienced during a divorce. The ongoing separation without finality may prolong emotional distress. 
What Is Divorce?
With a divorce, you and your partner are no longer married. Your marital status is restored to unmarried. 
It is lasting. A judge will craft a final decree that formally cuts the marriage. It ends the terms of it. It will mean that you are single and able to remarry. You can, therefore, file individual tax returns with a single filing status. 
Legal Separation vs. Divorce
A separation leaves the marriage intact. A divorce terminates, and it ends. A couple may opt for a split because it is easier to reverse than a divorce. When a couple is separated, all they need to do is get back together. Afterward, they will ask the court to revoke the separation decree to end the separation. They do not need to remarry. They would if they were divorced. 
Why Would a Couple Get a Legal Separation Instead of Divorce?
When a couple opts for legal separation, it is usually born due to various factors. It may be due to family dynamics, religious beliefs, and financial situation. Some common reasons why a couple may decide to separate as opposed to divorcing legally include: 
Giving themselves a chance at reconciliation.

A legal separation can provide them with a break from their marriage. It is needed while they sort out their issues. If the relationship can be mended, the legal separation can always be reversed. 

To provide a more stable environment for their children.

Couples with minor children may not wish to put their kids through the

stress of divorce

. A separation will allow them to settle some of their issues. It permits them to live mostly separate lives, even if they decide to stay in the same household or nearby for their family. 

To maintain benefits through their spouses. 
To keep in line with their religious or cultural beliefs. 
As an alternative to a fault-based divorce. 
Frequently Asked Questions About Legal Separation
1. Why is legal separation discouraged? 
One reason why legal separation is discouraged is ambiguity and uncertain relationship status. Legal separation maintains a couple legally married yet living apart. It can create ambiguity in union status. It leads to confusion for the couple and others involved. It can also introduce challenges for future intentions. Also, in the ability to move forward with new relationships. 
2. What not to do during separation? 
Moving out of the family home without proper consideration. Rushing into a new relationship. Denying your partner access to children or assets. Paying more than your fair share. Engaging in confrontation or threats. Making the separation public prematurely. 
3. When separating is a good idea? 
When a relationship is facing challenges or conflicts. Taking time apart by separation can give an opportunity for the parties to reflect on themselves. They ought to define their needs and how they view the state of their union. It allows for a more precise evaluation of issues. If they can be resolved or a more permanent option, such as divorce, is needed. 
4. What happens if you stay married but are separated?
When you remain married but separated, your marriage remains legally intact. You are married in the eyes of the law. You are subject to certain legal rights and obligations linked with marriage. 
Marriage is a lifelong commitment. It is done in abundance of love and faith. Yet, life can surprise us in many ways that alter the state of it. In uncertainty, a legal separation may help. 
Lost Your Birth Certificate? Request A Replacement Online
Instant Vital Records offers a birth certificate replacement service you can use from the comfort of your home. Enter your information and our software will automatically complete the required forms for your state. We print and mail your forms along with required payments to your state health department. You can trust that we take your personal information privacy and security seriously with HIPAA compliant data storage and data encryption. To get started, simply click here to begin your application. Your replacement documents will arrive by mail to your home within a few weeks.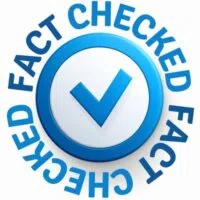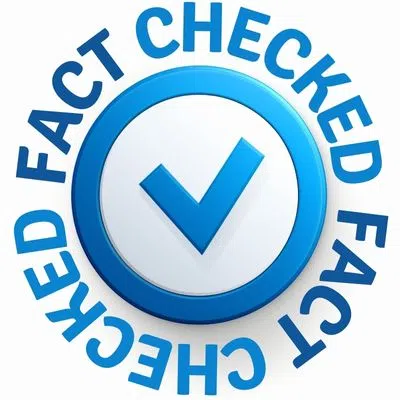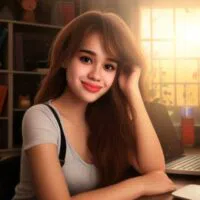 About The Author
I am Tracy Gorman, a seasoned writer with a passion for exploring. What truly excites me is the ability to translate ideas into meaningful articles that assist others.