The Ultimate Guide to Infant Passport: Comprehensive Guide
Published October 13, 2023
Planning an international trip with an infant for the first time can be overwhelming. Before you can enjoy your adventure, there are things you need to deal with first, especially, your passport. 
Yes, babies need their passports if they are going to travel internationally. No matter how young, every person requires a passport if they are leaving their country and entering another. 
Does a Baby Need a Passport to Travel? 
Just like you, a baby needs a passport if they'll be traveling to another country. It does not matter if they are a few weeks or a few months old. 
The good news is if you're frying from the coast, babies don't need them. Babies do not require passports to travel domestically. In most cases, children under 18 do not need to show I.D. to travel between the United States. 
What Is an Infant Passport? 
An infant passport is a travel document for infants and young children. It acts as a verification of identity and nationality for international travel.
It is nothing different to an adult passport. It contains personal data such as name, date of birth, nationality, and photograph. Yet, it is usually valid for a shorter period. It also needs to be renewed as the child grows older. 
How to Get an Infant Passport?
1. Download the DS-11 Form 
If your family travels often or you know you have an upcoming vacation to a destination outside the U.S., it's a smart move to get your baby's passport. Do so as soon as possible. 
At the first step in the application process, you'll need to do the following:
Visit

Travel.State.gov's

U.S. Passports section. 

Download Form

DS-11

. Review the initial paperwork you will require. 

Click "Apply for or Renew my passport." Tap on "Children under 16." The two pages will ask for general personal information. Ready your baby's

social security number. 
Suppose your infant doesn't have her social security number. As parents or legal guardians, you must submit a statement signed and dated about it. 
The cost for a minor's passport is currently $115. The $80 will account for the application. The remaining $35 will be for the acceptance fee. Expedited service can cost you around $60. 
2. Gather the paperwork you'll need 
For your young one to receive a passport, you must display proof that she is a U.S. citizen. Also, you have to validate your relationship with her. You will need a proof of identification. 
It is worth saying that you'll have to spend a lot of time doing the following paperwork: 
a. Proof of U.S. citizenship. It is the evidence that your infant is a U.S. citizen. 
An entirely valid and undamaged U.S. passport that has expired. 

A U.S. birth certificate
You will also need to submit a photocopy along with the original document. The photocopy must be legible and on 8.5″ x 11″ standard paper. It should be printed with black and white ink. Finally, it must be single-sided.  

b. Proof of parental relationship. It is the evidence that lists the infant's parents or legal guardian. 
A U.S.

birth certificate 

Foreign birth certificate 

Adoption decree 

Divorce/custody decree 

Consular report of birth abroad/ Certification of birth
c. Proof of identification. Parents or legal guardians should present one of the following: 
In-state, fully valid driver's license or enhanced driver's license with photo

Certificate of naturalization 

Certificate of citizenship 

Government employee I.D.

U.S. military or military dependent ID

Current foreign passport

Matricula Consular (Mexican Consular ID)

U.S. permanent resident card (Green Card)

Trusted Traveler I.D.s (including valid Global Entry, FAST, SENTRI, and NEXUS cards)

Enhanced Tribal Cards and Native American tribal photo IDs

In-state, fully-valid learner's permit with photo; in-state, fully-valid non-driver I.D. with image; temporary driver's license with image, though you may need to show an additional I.D. if you choose one of these options)
You will also need to submit a photocopy along with the original document. The photocopy must be legible and on 8.5″ x 11″ standard paper. It should be printed with black and white ink. Finally, it must be single-sided. 
3. Get the infant's passport photo taken. 
Just as you had to when getting your passport, your baby must have a photo taken. It should satisfy the requirements necessary for use on U.S. passports. Many drug stores and pharmacies offer this service. At a low cost, too. 
Alternatively, you can take the image at home using a camera. Applications are also accessible to help you with the process. 
Finally, when taking a photo of your baby, no other person should be in it. Your child should be looking at the camera with their eyes open. Yet, it is acceptable if their eyes are not open or not open entirely. 
4. Show parental consent 
You will also be demanded to display parental consent to get a passport for a baby. The most accessible means to do this is for both parents to be present at the local passport acceptance facility. 
Suppose only one parent or guardian can attend in person. There is a form for the second person to finish, which must be notarized. There are other parental exceptions. Be sure to find out what documents are necessary for your personal situation.
5. Submit the application 
Finally, take a trip to your local passport facility area to apply. 
If you live in a major US city, you might have the advantage of applying for your baby's passport at a regional passport agency. It will expedite the process. 
Once you have a date and location, give yourself more than you need. You unevenly know how long the lines might be for a walk-in appointment. Also, on how your baby may react. 
6. Wait 
Finally, you have to brace yourself for a bit of wait. It is even if you opted to hurry the process. Routine service can take up to 14 weeks from the day an application is submitted. It is up to the date a new passport is received. 
If you paid for your infant's passport expedited, you can expect it to be delivered in 10 weeks.
Frequently Asked Questions About Infant Passport
1. Can babies fly locally without a passport? 
Yes. It is the case when traveling domestically. Instead of a passport, their birth certificate is accepted as proof of identity. 
2. Can a two-month-old baby travel on a plane? 
A 2-month-old baby can generally travel on a plane. It is safe for infants to travel by air as early as a few days after birth. 
3. Do babies need plane tickets? 
The need for plane tickets for babies differs depending on the airline and the child's age. For instance, Delta Airlines states that infants occupying a seat will require an access. They will need to pay the applicable fare. On the other hand, Skyscanner suggests that infants younger than two years old don't need a separate plane ticket. It is given that they are seated on their parent's or guardian's lap. 
4. How to book a flight with a baby?
In succeeding on the passport application, you can proceed to take steps towards booking the flight with your little one. First thing you need to do is check airline policies. Different airlines have distinctive policies regarding infants and children. Do visit the airline's website. Contact their customer service to know the guidelines for booking a flight with a baby. 
And now the question, does the baby need a passport is settled. With our guide, you can successfully get yourself one for your offspring. You can now take on the world as you please. Making memories, no matter how young they are. 
Lost Your Birth Certificate? Request A Replacement Online
Instant Vital Records offers a birth certificate replacement service you can use from the comfort of your home. Enter your information and our software will automatically complete the required forms for your state. We print and mail your forms along with required payments to your state health department. You can trust that we take your personal information privacy and security seriously with HIPAA compliant data storage and data encryption. To get started, simply click here to begin your application. Your replacement documents will arrive by mail to your home within a few weeks.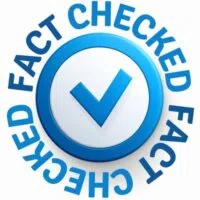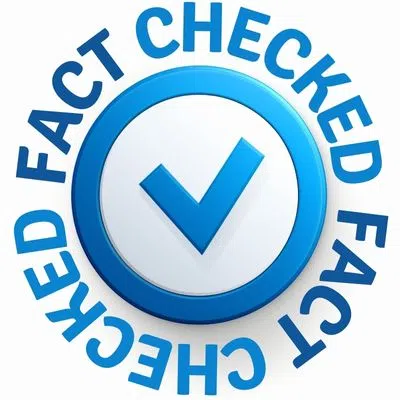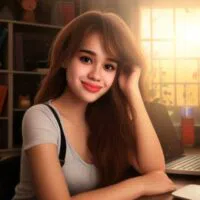 About The Author
I am Tracy Gorman, a seasoned writer with a passion for exploring. What truly excites me is the ability to translate ideas into meaningful articles that assist others.