How to Transfer a Car Title in Illinois
Published July 21, 2023
If you're new to Illinois, you may notice that the state's title transfer process is slightly different than in other states. Rather than having a DMV, Illinois' Secretary of State department is responsible for all motor vehicle and driver license services. 
Newcomers are frequently shocked by the SOS's service prices compared to standard DMV pricing in neighboring states. Fortunately, we're here to ensure you're not taken by surprise. This article will walk you through the process of your Illinois title transfer.
Regulations for a title transfer in Illinois
The following are the state's regulations regarding the Illinois title transfer:
According to state law

, drivers must submit an Application for Vehicle Transaction for any service involving car plates, titles, or registration. You will almost certainly require an identification card and driver's license number to complete this form. 

According to Illinois law, the recipient or purchaser of any vehicle transferred within the state must submit a Private Party Vehicle Tax Transaction form (form RUT-50) and pay sales tax on the vehicle within 30 days of the transfer.   

Without a certified title, Illinois law prohibits the sale or transfer of a car. 

Under state law, every vehicle sold in the state that weighs less than 16,000 pounds or is less than ten years old must include an

odometer disclosure statement

(except for cars without an odometer.) 

Notably, Illinois law does not need a bill of sale for private sales, albeit preparing one has several advantages.
What will you need?
A Certified Title (Owner signed)
Tax Form RUT-50

(get this at the Office of the Secretary of State or through the Illinois Department of Revenue)

Application for Vehicle Transaction (

Form VSD 190

)

Bill of sale (optional)

Odometer Disclosure Statement

A valid form of taxes payments and paperwork fees

Affidavit of Correction (if applicable)
Depending on your situation, you may require additional documentation for your title transfer. 
For example, if you are registered as a car co-owner, and the other owner dies, you must supply a copy of their death certificate in addition to the above paperwork and costs. If you are the vehicle's new owner, the title must also be signed by the previous owner.
A Quick Guide to Illinois Title Transfer
Step 1: Get the completed title from the transferor.
In any state, the first step in transferring a title is to obtain the completed title from the transferor. The VIN, mileage, the transferor's information, your information, and both parties' signatures should all be included in the original title.
Step 2: Ensure that the information on the title is correct.
To simplify the process of transferring your Illinois title, ask yourself the following questions while inspecting the new title: 
Are there any unsigned co-owners, such as a friend or family member? 

Are the signatures identical to those on the title? 

Is the

VIN

mentioned on the title identical to the one on the vehicle? 

Is the title invalid due to mark-throughs, erasures, or correction tape? If you have an official copy of an amended title, you must provide it. 

Is the mileage information correct? 

Is the data legible?
Step 3: Create a bill of sale.
Although not required, most people create a bill of sale when completing a substantial transaction. This document acts as a record of the transaction and, in some instances, may provide legal protection and serve as proof of ownership. Creating a bill of sale takes little time, and numerous free templates are available online.
Step 4: Make the seller submit an Odometer Disclosure Statement.
Due to the Federal Truth in Mileage Act, all states require sellers to document vehicle mileage when selling a vehicle. While most states accept the completed title or bill of sale as proof of mileage, Illinois demands completely different paperwork. 
The seller must provide the buyer with a written mileage statement, occasionally referred to as a seller's report, before the transaction occurs. According to Illinois law, this document must include the following:
Date

Both parties' names, addresses, and signatures 

Exact mileage

Car color, make, model, and year
Step 5: Submit an Application for Vehicle Transaction (Form VSD 190).
For almost all motor vehicle services, the Secretary of State's office needs drivers to complete an Application for a Vehicle Transaction form. You'll bubble in the service you require in part labeled "Type of transaction." 
The SOS streamlines these processes by utilizing a single form rather than five, allowing drivers to complete all required paperwork in one sitting. Simply put, it's a more convenient way to handle an Illinois title transfer. Additionally, the cost of this form is determined by the service(s) requested.
Step 6: Fill out a form for  Private Party Vehicle Tax Transaction.
Tax Form RUT-50 should be filed, and the 6.25% state sales tax should be paid to the county tax collector with private car sales. Additional county taxes and title transfer fees are not included in this rate. The entire tax amount depends on the model year and purchase price. Automobiles worth more than $15,000 are taxed differently. 
Bear in mind that the tax rate is determined by the vehicle's "reasonable value." Simply put, even if you purchase a car for significantly less than its market value, you will still be taxed at the market value rate. This document calculates the vehicle's tax liability based on the purchase price or fair market value assessed by a licensed dealer.
Step 7: Pay the Illinois title transfer fees and other applicable charges.
Transferring a car to Illinois is too expensive. A standard vehicle transfer costs just over $300 and may be higher if additional paperwork is required. The vehicle title is $150; the SOS will add another $151 for registration and tag.                                
If you need to update your name in the SOS database, an extra $15 will be charged. Transferring vehicles from a deceased joint owner to a single-living owner will be assessed a $15 application cost, a $50 title fee, and a $3 registration fee.
Step 8: Apply for a plate transfer or a new license plate.
Transferring your license plate is simple. Just accomplish the same Application for Vehicle Transaction as transferring your title and select the "Title and transfer" box. Transferring your plates is $25, which will be added to the registration cost if you do so simultaneously. 
To apply for a new license plate, complete the Application for Vehicle Transaction form and check the "Title and plates" or "Plates alone" option. A new plate costs $29, including tax.
Step 9: Wait for your title to arrive.
It usually takes about six weeks to receive your new title by mail. If it has been more than six weeks since you last saw your pink slip, call your local SOS office to inquire about locating your title or acquiring a copy.

(Related: How to Get a Tanker Endorsement)
Tips for a Car Title Transfer in Illinois
1. Make sure you have all the necessary paperwork
Before you begin the transfer process, ensure you have all the required documents. How to transfer a car title? What requirements? You should be able to answer these questions.
2. Check for any liens or outstanding issues
Before you sell or transfer a vehicle, ensure there are no liens or other issues. These could prevent the transfer from going through smoothly. If there are any outstanding issues, you'll need to resolve these before the transfer.
3. Accurately fill out all forms
It's important to accurately fill out all the forms required for the title transfer. Any mistakes or missing information can slow down the process or cause delays. Double-check all forms before submitting them to ensure accuracy.
4. Know the fees for an Illinois Title Transfer
There are fees for transferring a car title in Illinois. This includes a title fee, registration fee, and any taxes due on the transfer. Make sure you know these fees beforehand so you can budget accordingly.
5. Submit the paperwork on time
Submit everything to the Secretary of State's office as soon as possible. This will help ensure that the transfer is processed on time. It also allows you to get your new title and registration quickly.
Lost Your Birth Certificate? Request A Replacement Online
Instant Vital Records offers a birth certificate replacement service you can use from the comfort of your home. Enter your information and our software will automatically complete the required forms for your state. We print and mail your forms along with required payments to your state health department. You can trust that we take your personal information privacy and security seriously with HIPAA compliant data storage and data encryption. To get started, simply click here to begin your application. Your replacement documents will arrive by mail to your home within a few weeks.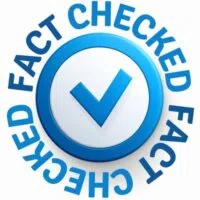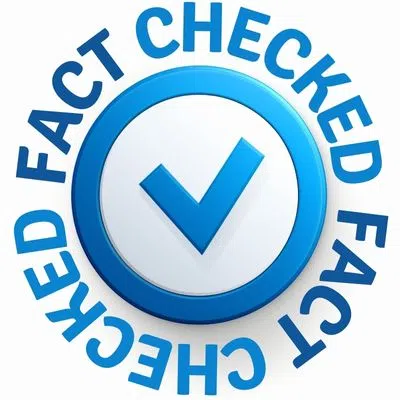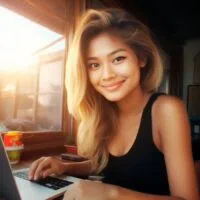 About The Author
Get inspired and educated by Rei Bayucca, an experienced writer with a knack for thought-provoking articles. With a wealth of industry knowledge, Rei delivers expertly crafted content that will keep you coming back for more.