2023 How to Change Your Name After Divorce: The Complete Checklist
Published September 1, 2023
Life after divorce can be a complex journey. Navigating it is challenging as it is filled with many personal decisions. On top of it, it might be reclaiming your premarital name or choosing a new one entirely. 
Divorce springs a new chapter of your life. For many, changing their name is an empowering step towards recovering their identity. In this article, we'll dive right in on how to change your name after divorce. 
Whether you've recently gone through it or are currently in the process, our 2023 ultimate guide provides the complete checklist about it. It will aid in being a roadmap that helps you transition smoothly into this new phase of your life. Let's start. 
How Much Does It Cost to Change Your Last Name After Divorce
The cost of changing your last name after divorce depends on several factors. The state you reside in, and the specific procedures involved have a direct influence on its price. 
1. Filing fees 
Filing fees for name changes post-divorce can range from around $50 up to a few hundred dollars. It depends on the state. For instance, in Oklahoma, the filing fee is $165. In Oregon, it can be between $100 and $200. 
2. Legal representation 
Additional reimbursements may apply if you hire an attorney to facilitate the name change process. Legal fees can differ based on the complexity of your case. The attorney's rate will impact it too. 
3. Added costs 
There may be additional costs that come with updating identification documents. They are driver's licenses, passports, and Social Security cards. These expenses differ based on the fees charged by the respective government agencies. 
Navigating Name Changes
A name is a critical part of our identity. It's how we introduce ourselves to the world. It is linked to our personal history. It is related to our achievements and all the memories we hold. For this reason, no matter what type of divorce someone goes through, many people choose to reclaim their premarital name. Some may even adopt a new one as a symbolic gesture of starting anew. 
A name change is a powerful tool for self-redefinition. It also gives healing after divorce. It's a personal decision. One with emotional weight and practical implications.
How to Change Your Name After Divorce
1. Obtain your divorce decree. 
The divorce decree is the official record that affirms the end of your marriage. It is an essential document. It often includes a provision on name change. It makes the process of altering your name convenient and fast. 
It is the simplest and fastest way to name change. Yet, if you didn't change your name during the divorce proceedings, you can still do so by abiding by the remaining steps. What we lay out are general steps. It is vital to acknowledge that the exact process you'll follow in your state may vary slightly. 
2. Find legal proof of your former name. 
Gather documents that display your former name. The papers may be your birth certificate and marriage certificate. Your passport may help, too. They are crucial. They serve as legal evidence of your previous identity.
3. Filing a petition 
If your divorce decree or settlement arrangement does not cover a clause for a name change, a petition will take place. You must file a petition for a name change with your local court. It is necessary because it's how you formally request the change. 
You must complete the petition, attach your divorce decree, and display evidence of your former name. You will also require filing fee payment. Based on your financial capacity, you may also be eligible for a fee waiver and reduction. Always ask the clerk for paperwork if you think you might qualify. 
In most jurisdictions, you must also publish a notice in a newspaper indicating that you wish to alter your name. The court will choose the newspaper publication. 
4. Court hearing 
After you've filed your petition, you're on your way to a court hearing. In this event, a judge will review your request. They will ensure there's a legitimate reason for a name change. Attending the hearing is essential. It holds the place where the decision to grant your request is made. 
Typically, this step is a formality. It is especially when you've given ample support for your name change. Be prepared to answer the queries your judge may have. Do not also appear nervous. The judge is vigilant in ensuring the name change is your choice. 
5. Order for name change 
As the courts approve your request, you'll be given an order for a name change. It is an official document that serves as legal proof of your new name. It is required to update all your records. 
Going through your hearing, you'll have access to get copies from the clerk. Verify that you're getting certified copies, even though there is a fee. You will need them for the next step. It's encouraged to acquire at least half a dozen to start. 
How to Update Important Records Following a Name Change
Once you're through with the legal approval of your name change, you'll update your official records. Each of them has a distinctive process. Below are the most important ones: 
1. Social Security Card 
To update your Social Security card, you must sign and print an application for a Social Security Card (Form SS-5). You must deliver this form in person to your local Social Security office. In doing so, you must have your name changed. It may be your divorce decree or court order. Also, a proof of identity. 
2. Driver's License 
You must visit your local Department of Motor Vehicles office to update your driver's license. Bring your current license along with your name change document. Certain states may need additional proof of identity or residency. Thus, you must review your local DMV's requirements online before you go. 
3. Passport 
You must submit a passport application form for a passport name change. You will prepare your current passport, a color passport photo, and your name change document. It is submitted to the U.S. Department of State via mail or at a passport agency in person. 
4. Trusted Travelers Programs 
If you're affiliated with programs such as Global Entry or TSA PreCheck, log into your account online. They have prompts that will guide you in updating your name. You'll likely need to upload a copy of your name change record. 
5. Voter Registration 
Updating your name on your voter's registration can be done on your state's Secretary of State's website. You'll need to fill out a new voter registration form under your new name. 
6. USPS 
You need to notify the United States Postal Service of your name change. You can do this by visiting your local post office. They also have an online movers guide. You can update your data on any ongoing mail forwarding. You can also hold mail requests on the net.
7. Employer records 
It is done by informing your HR department about your name change. They will guide you through the process. It involves filing out new tax forms. You will also update your details for payroll. Lastly, on health insurance.
8. Financial institutions 
You must contact each bank, credit union, credit card company, and any other financial company where you have an account. The process for each differs. You will need to display your new ID and the name change document. 
Your healthcare providers should also be notified of your name change. It's essential to update all records prompts. It will save you confusion and issues that may reside in the future. Your new name is a part of your unique identity. Thus, having it accurately reflect on all official documents is crucial. 
List of Documents for Changing Your Name After Divorce
Divorce Decree.

It is a document that concludes your divorce. It may contain a provision for your name change.

Proof of Former Name.

Filings like your birth certificate, marriage certificate, and old passport all prove your former name. 

Petition for Name Change.

If your divorce decree doesn't contain a provision for name change, a petition should be filed with your local court. 

Proof of Publication.

If the court demands you to publish a notice in a newspaper, you will need evidence. 

Order for Name Change.

It is the official document you'll acquire from the court upon name change approval. 
How Do I Change a Child's Last Name?
A court may order a child's name to be altered to a mother's former name if it's in the offspring's best interest. The court will evaluate certain factors upon deciding to approve a name change request for a child. These factors are: 
Age of child 

Time using spouse's name 

Adverse effects of name change 

Benefits of name change 
These factors help evaluate the child's relationship with their parents. A child's name change does not alter the rights and responsibilities of either parent regarding visitation, inheritance, intestacy rights, and child support. These changes would only come if shifts were due to a court order. 
Frequently Asked Questions About How to Change Your Name After Divorce
1. How long does the name change process take? 
Name change following a divorce is a multi-step procedure. It involves administrative and legal steps. The overall duration can range from a few weeks to a few months. It is due to the complexity of your case and any backlog in the system. The specific requirements in your jurisdiction will also influence how long its going to take.
2. What impact does a name change have on children? 
A name change may affect a child's emotional adjustment. It depends on their age and understanding. The level of attachment to their current name will also influence. Younger children may adapt more quickly. Those who are older or teenagers might find it more challenging to accept and adjust to a new name. 
A child's name, more importantly, is closely tied to their identity and sense of self. It could potentially impact how they view themselves. It may also affect their connection to their family. 
3. Are there other options for a legal name change? 
You can apply for a different name in many situations without going through the formal legal name change process. It is often referred to as using an "assumed name" or "alias." However, it's important to remember that it may have limitations, especially on official documents and legal matters. 
4. Does my divorce decree expire? 
A divorce decree does not contain an expiration date. Once a divorce is finalized and the court issues a decree, it is affirmed to be a final order. It remains in effect unless a change or supersede of a subsequent court order arises. 
Remembering yourself that you have the right to your name is essential. Going through the event of a divorce is devastating beyond what words can describe. And if a name change will make you feel better, back on your feet, and regain your self-identity, do it. With our guide, you're one step ahead of reclaiming your life and starting anew. 
Lost Your Birth Certificate? Request A Replacement Online
Instant Vital Records offers a birth certificate replacement service you can use from the comfort of your home. Enter your information and our software will automatically complete the required forms for your state. We print and mail your forms along with required payments to your state health department. You can trust that we take your personal information privacy and security seriously with HIPAA compliant data storage and data encryption. To get started, simply click here to begin your application. Your replacement documents will arrive by mail to your home within a few weeks.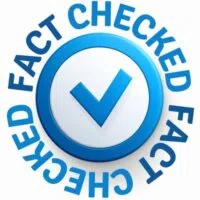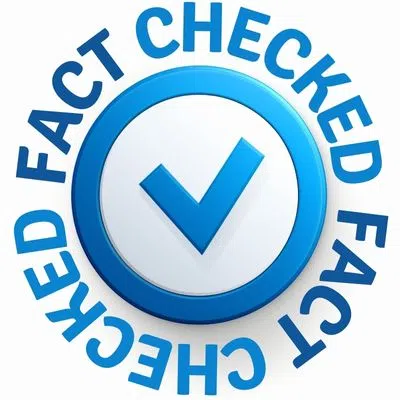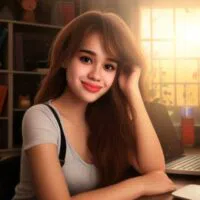 About The Author
I am Tracy Gorman, a seasoned writer with a passion for exploring. What truly excites me is the ability to translate ideas into meaningful articles that assist others.