The Ultimate Guide for Long Form vs. Short Form Birth Certificate
Published Sept. 21, 2023
There is an undying discussion about long-form vs. short forms of birth certificates. And not many reputable sites on the internet tackle them comprehensively. You must know the distinction between the two and their importance. You should also know which birth certificate version you need. 
Continue reading as we'll get into a rich discussion of these two birth certificates. A birth certificate serves as an official document that affirms your identity. It serves essential purposes which will later unravel. Let's waste no more time and get educated. 
What Is a Birth Certificate?
A birth certificate is an important document. It is a vital record that discusses the birth of a person. The term itself can refer to the original document certifying the circumstances of the birth. Also, a certified copy of or display of the ensuing registration of that birth. 
 It is issued to U.S. citizens, allowing them to apply for various benefits and I.D. documents. Suppose your certificate is lost, misplaced, or destroyed. You must apply for a replacement. 
To get a certified copy, you must complete an online form from the state where the birth took place. You also will need to pay the processing fees for that state. In some states, you are required to notarize your application. It means signing it in the form of a public notary. It is done to prove your identity. 
In most cases, when completing your birth certificate application, you must choose between the two versions. The long form vs. short form birth certificate. You must choose one or the other depending on the reason for requesting one. Both versions are vital to establishing identity and citizenship. Both also contain critical data regarding the birth. This information is about names, dates, and places. 
Each state offers a different version of these formats. It is why it's indispensable to have a clear understanding of the two. 
What Is a Short Form Birth Certificate?
A short-form birth certificate is the concise version of the long-form. It contains the most important information. This data are names and the date and place of birth. Yet, it will not discuss any detailed information. These are parents, birth dates, and the exact location of birth. 
Each state has its version of a short-form birth certificate format. Also, they are referred to as abstracts. It only renders a fraction of information in the long form. In some states, it is similar to the extended version. It can be considered the standard size. 
What Is a Long Form Birth Certificate?
A long-form birth certificate is the official birth certificate. It is the full-size birth certificate. Further, a copy of the original document. It encapsulates all the legal information. It includes even the signatures from attending midwives or physicians. It also discusses the nationality and birth dates of both parents. 
The long-form birth certificate also includes a file number. Together with it is the date when the birth certificate was filed. Conversely, the short-form version doesn't have them.
Long Form vs. Short Form Birth Certificate: Importance of Birth Certificate 
1. Proof of identity 
A birth certificate is an authoritative record that affirms a person's identity. It contains the individual's full name and the date and place of birth. It is helpful for applying life requirements. For instance, obtaining a passport, driver's license, and enrollment for education.
2. Legal documentation 
Birth certificates are legal documents. The government issues them. They render legal proof of a person's birth. They strengthen one's citizenship and nationality. Thus, it is also vital in acquiring a social security number. 
It is also critical for government benefits. Finally, in getting married. 
3. Family history and genealogy 
Birth certificates play an important role in tracing and documenting family history. They provide critical data about a person's parents. It helps individuals build their family trees. It also facilitates genealogical research and establishes connections with relatives. 
4. Healthcare and immunizations
Birth certificates are also demanded when accessing healthcare services. It is mainly for newborns and young children. These documents serve as proof of age. They are used to verify immunization records. 
5. Inheritance and legal rights 
Birth certificates are also linked to matters of inheritance. It is critical for establishing legal rights. They are often required when dealing with wills, estates, and property transfers. 
6. Statistical and demographic data
Finally, birth certificates contribute to statistical and demographic data. The data in them helps track population trends, plan public service, and formulate various policies. These policies mainly relate to healthcare, education, and social programs. 
Long Form vs. Short Form Birth Certificate
At times, a long-form birth certificate may be considered the official document. Each state, yet, may have a slightly different name for it. It contains all of the information found on a birth certificate. 
Still, it may differ according to the many factors. The location of the person's birth,  the time and place of birth, the names and addresses of the parents. Also, the signatures of those present at the birth. 
Suppose you consider adopting, asking for dual citizenship , or obtaining a passport. You willneede a long-form birth certificate.
It is unnecessary to have multiple copies of a birth certificate. Nonetheless, they should be stored safely. To be prepared for an unplanned event, it is crucial to have your vital records organized and accessible. Reach us on our website if you have any questions about how to get a birth certificate.
A short-form birth certificate is a shortened version of the standard birth certificate. It omits specific details to keep it concise and convenient.
In essence, the short form is a notarized declaration that a long-form birth certificate exists. It is currently on file with the agency that processed it at the time of birth. Therefore, there will be no information regarding your birthplace. It will not discuss things such as a hospital or home, nor the dates of your parents' birthdays on the short form. It will just have a file number to link back to the original form.
What Is the Main Difference Between Long Form and Short Form Birth Certificates?
A long-form birth certificate is an authentic copy and a full birth certificate. It encompasses comprehensive details about an individual's birth. Conversely, a short-form birth certificate is an abstract or extract. It only entails a condensed version of the individual's birth record. 
Which Birth Certificate Version Do I Need?
Both long and short versions of the birth certificate are essential. Both aid in establishing legal proof of identity and citizenship. Thus, you can use either to get a state-issued I.D. such as a driver's license. You can also use them for social security card applications and a passport. 
Yet, the short version may not always be accepted. It is by every state for all applications. A lot of the events where a birth certificate is needed it must contain a lot of information. It must include the full name, gender, precise time, date, and birth location. 
Moreover, the parent's full name, including the mother's maiden name, is needed. Besides, the dates and place of birth of these guardians. To illustrate an example, you must provide a long-form birth certificate if you're adopting a child. 
Genealogy experts also favor long-form birth certificates. It paints a much more comprehensive picture of the parents.
Long-Form and Short-Form Birth Certificates are Both Valid
While obtaining a birth certificate, a long-form copy may take longer. Both the long and short forms are officially certified and valid. If you're unsure which birth certificate version suits your situation, you can get help from your local government branch. You can contact your city hall, for information.
Frequently Asked Questions About Long Form vs. Short Form Birth Certificate
1. Can you use a Texas short-form birth certificate for a passport? 
No. It should be the long form version. The type of Texas birth certificate you will need to renew your passport application is a long-form birth certificate.
2. How do I get a long-form birth certificate in Florida? 
Instant Vital Records offers a birth certificate replacement service. You can use our service in the comfort of your own home. You'll just have to enter your information. Our software will handle the rest. Click here to learn more.
3. What is a U.S. long-form birth certificate? 
A US long-form birth certificate is the official birth certificate. It is a copy of the original document. It is a comprehensive record. It stores all the details associated with a person's birth.
4. Do birth certificates expire? 
No. Birth documents issued in the USA do not have an expiration date. A birth certificate is an indefinite record of an individual's identity.
And now you're guided about the difference between long and short-form birth certificates. As we have discussed, a long-form one is a full, detailed, and indeed complete version. The other one, conversely, is a concise type and is only an abstract. Both, however, serve great importance. 
Lost Your Birth Certificate? Request A Replacement Online
Instant Vital Records offers a birth certificate replacement service you can use from the comfort of your home. Enter your information and our software will automatically complete the required forms for your state. We print and mail your forms along with required payments to your state health department. You can trust that we take your personal information privacy and security seriously with HIPAA compliant data storage and data encryption. To get started, simply click here to begin your application. Your replacement documents will arrive by mail to your home within a few weeks.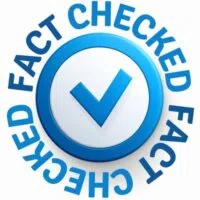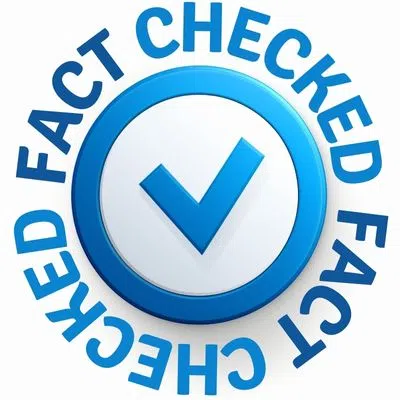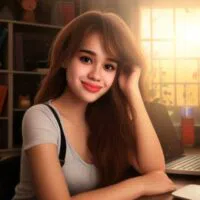 About The Author
I am Tracy Gorman, a seasoned writer with a passion for exploring. What truly excites me is the ability to translate ideas into meaningful articles that assist others.