Lost your birth certificate? Safely request copies online with us.
Secure
Through Our HIPAA Compliant Website
Trusted
US Based & Legally Compliant
Professional
24/7 Customer Support Is Available
Lost Your Birth Certificate? Request A Copy Now
We are a lower cost option to VitalChek…
We know the importance of getting your vital records in a secure and timely manner. We uphold the highest operational standards to ensure that your request is fulfilled quickly and without compromising personal information. Our system is designed according to HIPAA standards of security and encryption. Our courier services are designed to obey legal requirements in your state to ensure you receive your order as described.
Our HIPAA compliant website makes it safe & easy…
Your Security

Is Our Priority
Keeping your personal information secure is our highest priority. Thus, all our online transactions are fully encrypted, firewall-protected, and hosted on a HIPAA compliant server. We fully adhere to the federal standards on transmission and storage of confidential data set by the U.S. Department of Commerce.
In addition, all information provided in the ordering process is handled only by authorized personnel. So you can be assured that your private information won't be used for any other purpose except for that which it was initially provided.
Contact us to learn more about how we keep your information safe.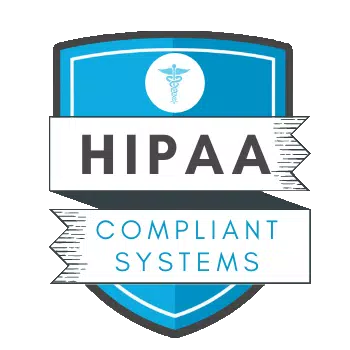 Timeliness & Security You Can Depend On…
Because they are not typically used in everyday transactions, most of us put off replacing lost vital records and legal documents until the need arises. Collecting the applications and following the instructions can be a hassle. Often, unless you visit the official agency office in person, replacement records requests can take days or even weeks.
However, when you're applying for benefits or trying to prove a relation for insurance purposes, delayed delivery or compromised security of your vital records can lead to withheld benefits, pensions, or worse. When you need to enroll your child at school, you definitely need to have their birth certificate before the registration period closes and you can't afford to have this document lost.
We at Instant Vital Records understand this urgency for timeliness and security. That's why we always strive hard to ensure that you receive your requested records at the soonest possible time with your security in mind.
Instant Vital Records combines advanced security with the convenience of the internet. We mail your replacement record application and physical check payment to the appropriate office for you, saving you time and money.
Our service helps your create and mail your vital record application documents online. Once you complete the application and pay, we direct mail the appropriate agency through an automated process. Once they process your application, you can expect to receive your replacement record within a few weeks.
Helping People Replace Their Important Documents No Matter Where They Are…
Get started by clicking below!