What You Need to Know About Getting an Annulment in Indiana
Published June 3, 2022
In this article regarding annulment in Indiana, we will cover what an annulment is, how it works, and what it means if you're a candidate for an annulment in that state.
Always verify with the county's superior court where you reside to determine whether they have additional requirements other than those stated below. In addition, if you have particular concerns regarding whether your marriage qualifies for annulment, you should seek the advice of a local family law attorney.
Divorce vs.
Annulment: Indiana
Divorce ends a legally valid marriage; an annulment declares that there was never a valid marriage, to begin with. If there is a legal ground that makes your marriage invalid from the start, it is possible to have it annulled. Even if a married couple decides to end their marriage, the records of that union will still be kept.
However, to end a common-law marriage Indiana, both partners must file for divorce. As in traditional marriages, the party seeking the divorce must submit a divorce petition. Common-law marriage has its peculiarities, so it may be in everyone's best interest to hire one, even though divorce can be handled without a lawyer. The filing party must establish the existence of the marriage using evidence that may influence the court's decision regarding child custody, property division, and spousal support.
Grounds for Annulment in Indiana
Your marriage may be eligible for annulment under various circumstances; this is also known as a void marriage in Indiana, and it may be declared null and void for the reasons that one party was either:
Underage during the time of marriage

Convinced by fraud

Coerced

Mentally challenged

Unaware that the other spouse was previously married (bigamy), or 

Related closer than second cousins

to the other party.
An annulment cannot be granted if one party is underage and fails to obtain parental approval. However, if the other party was unaware that the other was underage, the marriage may be annulled.
Suppose one spouse misled the other about non-essential aspects of the marriage, such as being previously married (but no longer married) or certain aspects of their character. In that case, this will not be sufficient grounds for annulment. However, an annulment will be granted if one spouse lies about being married at the time of a second marriage. In addition, if a spouse continues to reside with the other spouse after discovering the fraud, the annulment will no longer be eligible.
It is not eligible to annul the marriage of spouses who are first cousins married after September 1, 1977, and who are both above 65 years old.
How to Get an Annulment
If any ground applies to your marriage, file a "Petition for Annulment" in your county's superior court. The "petitioner" is the spouse seeking an annulment, and the "respondent" is the other spouse.
You and your spouse must have lived in Indiana for at least six months and in the county where you're filing for three months. The petition should state its legal basis.
The petition should also mention any children. In addition, if you think the other spouse needs to pay your attorney's fees or living expenses until the annulment is granted, it should also be stated.
You may have to explain why your marriage should be annulled in court. If the judge agrees, he'll give your annulment. The judge can sign an annulment order if your spouse doesn't object.
If both you and your spouse agree to the annulment, instead of a petition for annulment, you can submit an "Agreed Annulment." Both spouses must have lived in Indiana for six months and the filing county for three. The agreed annulment states that the respondent knew why the marriage shouldn't have happened, but the petitioner didn't. Once the judge signs the agreement, the annulment is complete.
After the
Annulment in Indiana
is Granted
After an annulment, the spouses can declare they were never married.
The judge who approves the annulment may also write an order to distribute the property if necessary.
Even if the couple has children, the marriage can be annulled. In some situations, the court may find the children are legitimate, meaning they can inherit from either parent, and both parents must support the child financially.
Children from too-closely-related parents are legitimate. Children born to married parents who discover a second spouse after conceiving are also legitimate. However, premarital or pregnancies after annulment are illegitimate. A mother's child is illegitimate if she's married but not to the father.
Lost Your Birth Certificate? Request A Replacement Online
Instant Vital Records offers a birth certificate replacement service you can use from the comfort of your home. Enter your information and our software will automatically complete the required forms for your state. We print and mail your forms along with required payments to your state health department. You can trust that we take your personal information privacy and security seriously with HIPAA compliant data storage and data encryption. To get started, simply click here to begin your application. Your replacement documents will arrive by mail to your home within a few weeks.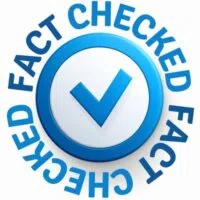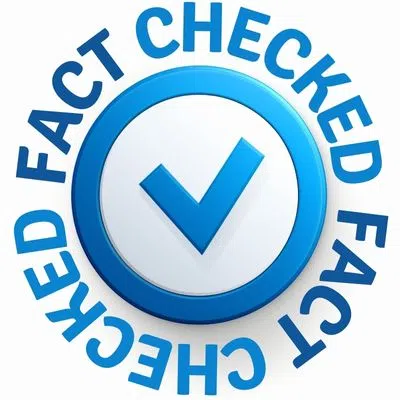 About The Author
Krizzia Paolyn holds a bachelor's degree in Psychology. She is a professional writer for various digital magazines and renowned publications. It has always been her passion to share her voice, and at the same time, to encourage others to share their voices as well.