What Happens to the Original Birth Certificate After Adoption?
Published January 7, 2022
When birth parents place a child for adoption, one of the things that frequently concern them is the information on the child's birth certificate. Is it necessary for their names to appear on the birth certificate, or does this information change upon adoption completion? Naturally, you will be requested to provide some level of personal information during the adoption process. This is for the benefit of your child, who may require access to potentially sensitive information in the future.
The quick answer is that yes, the birth certificate will change as a result of adoption, but we'll look at what happens to original birth certificate after adoption in this article.
Is my name required on the adoption paperwork?
Yes, you must include your name on the paperwork when placing your child for adoption. Indeed, you will also need to grant access to some personal information. This is necessary for your child's well-being and long-term health — and will include information on your social and medical history. However, access to this data will be restricted. It will be sealed, and any essential data will be accessible only to the child or adoptive parents.
It is a given how tough the choices you face might be, but it is critical that your kid has access to information that could potentially save his or her life in a medical emergency — or when they are wondering how to find birth parents in a closed adoption.
Should my name appear on my birth certificate?
Your name must appear on the birth certificate you will sign at the hospital. However, this actual birth certificate, along with your name, will be sealed at some point, making it private. If the birth father is not a party to the adoption, his name does not need to be included on the birth certificate. You may, however, choose to include it.
Following the birth, you will be presented with a birth certificate for signature. This is the time to include the father's name if desired. You do not need to include a baby's name on the certificate, but this is entirely optional. You may choose a name if you like, but generally, the adoptive parents do. In other instances, it may be something you chose jointly.
If your child is wondering, "how do I get my original birth certificate if I was adopted?" We can be of help if they need to find original birth certificate after adoption and will discuss what to expect so that everyone is informed about the process.
Do the adoptive parents appear on the birth certificate?
The birth certificate is not altered in the circumstances of the adoption. There will be the original birth certificate with the birth mother's and, if applicable, the birth father's personal information. A second birth certificate is created, this one with the adopted parents' names; this certificate is referred to as the updated birth certificate.
The adoptive parents receive this modified birth certificate a few months after the baby is placed with them. It does not include the names of the birth parents in order to respect their privacy. If the birth mother gave the baby a name and the adoptive parents chose to use a different one, the updated birth certificate would reflect the new name.
What happens to original birth certificate?
The court seals the original birth certificate to safeguard the child's and birth parents' privacy.
Nowadays, the bulk of adoptions is open rather than closed. This means that the adopted child is aware of their adoption and, in many situations, is aware of their biological parents' identity or a portion of it. It is less typical for these adopted children to consult their original birth certificate in order to discover their birth mother's identity. In many circumstances, open adoption allows the adoptive family and birth parents to maintain contact.
If you're concerned about the quantity of information shared during the adoption process, you can choose a closed adoption. This sort of adoption enables you to remain anonymous to both the adoptive parents and the child. It is critical to know, however, that even in the state of Texas, an adopted kid may request and get a redacted copy of their original birth certificate as part of their adoption papers. This is accomplished by submitting a request for access to the records. To be honored, the Texas Department of Family and Protective Services must have been involved in the adoption.
The adoptive child, on the other hand, cannot obtain this information until the age of 18. New regulations allow you to insert information on your original birth certificate indicating if you wish to be contacted by your kid if they choose to learn more about their birth parents. The original birth certificate and other identifying information you provide during the adoption process are only accessible to your child as an adult.


(Related: How to Find Your Dad Even If You Don't Know His Name)
Lost Your Birth Certificate? Request A Replacement Online
Instant Vital Records offers a birth certificate replacement service you can use from the comfort of your home. Enter your information and our software will automatically complete the required forms for your state. We print and mail your forms along with required payments to your state health department. You can trust that we take your personal information privacy and security seriously with HIPAA compliant data storage and data encryption. To get started, simply click here to begin your application. Your replacement documents will arrive by mail to your home within a few weeks.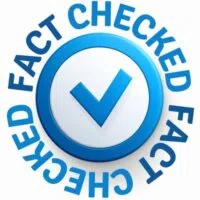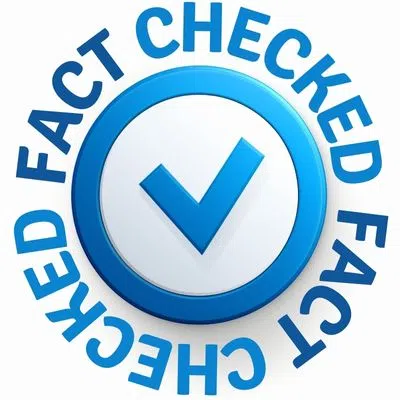 About The Author
Krizzia Paolyn holds a bachelor's degree in Psychology. She is a professional writer for various digital magazines and renowned publications. It has always been her passion to share her voice, and at the same time, to encourage others to share their voices as well.