How To Establish Paternity When The Father Is Deceased
Published August 25, 2023
As a parent, many people would tell you that your presence is enough to support your child. But you must also not forget that you can do many other things that are perhaps more helpful.
For example, establishing paternity provides many benefits to a child. It gives the child the right to claim social security, life insurance, inheritance, pensions, and medical insurance coverage.
Moreover, it provides the child with a sense of identity and belonging.
That's why experts often tell parents to establish paternity, even in dire circumstances, such as when the father is deceased. The benefits it brings are simply too significant to pass up.
Unfortunately, the process can be complex and challenging if the father dies. After all, the main point of establishing paternity is to give a child a legal father.
You may even wonder, is it still possible to establish paternity when the father is deceased?
Can You Establish Paternity When Father Is Deceased?
Yes, you can still establish paternity when the father is deceased. You have several ways to do so. But usually, only one is applicable or viable in your particular case.
It's also worth noting that there's a possibility you may not have to establish paternity at all.
That only applies if the alleged father and the mother were married. In this case, the law automatically assumes that the husband is the father. So there's no need to establish paternity.
Of course, this would need the permission of the mother.
Also, it usually only applies if the child was born around 300 days after their father's death. This number may vary according to the state or country this entire matter is based.
Now, what if the child was conceived and born out of wedlock?
In these cases, it'll be much more complicated, but it's not impossible to establish paternity. But before we get to that, it might be best if you first learn how the process usually goes.
How Does Establishing Paternity Normally Work?
It usually goes in one of two ways:
If the father and mother of the child are unmarried, they must voluntarily acknowledge their parenthood. To do this, they must sign an Acknowledgment of Paternity or AOP.
If either of them doesn't want to acknowledge their parenthood, their relatives or the other parent can file a petition. In this case, the alleged father must go through genetic testing.
Either way, the father's presence is necessary, so how will the process go then?
How To Establish Paternity When The Father Is Deceased
A paternity test is the only way to establish paternity when the father is deceased. A paternity test uses DNA to match the father's gene with the child's.
The process becomes messy if the father is deceased—the DNA won't be as accessible.
But 'not accessible' doesn't mean 'impossible to find.' It's still possible to perform a DNA test when the father dies. You can either dig out the corpse, which is legal in some states under certain circumstances. Or request a DNA sample from the coroner's office.
The main goal is to get a sample of the deceased father's DNA.
If that's not possible, you have another option—get a DNA sample of the alleged father's relatives. The closer they are, the better. The father's parents, for example, should suffice.
Once the DNA is available, you must get a DNA sample of the child. That should be easy enough. After obtaining both DNA samples, you must look for a medical facility or a lab.
At that point, you just have to request a paternity test and then wait for the results.
Steps on How to Establish Paternity When the Father is Deceased
Establishing paternity holds significant benefits for a child. This includes inheritance rights, social security benefits, and medical insurance coverage. But what happens when the biological father is deceased? While it may seem complex, there are ways to prove paternity, even in this situation.
Here's a step-by-step guide to help you navigate the process:
1. Gather Necessary Documentation
The first step is gathering all relevant documents. This is to establish a connection between the deceased man and the child. This typically includes the child's birth certificate, which should list the deceased man as the father.
Additionally, providing proof can further support the claim if they share the same surname.
2. Explore Legal DNA Testing Options
In cases where legal proof of paternity is required, DNA testing can provide conclusive evidence. While obtaining a DNA sample from the deceased father may not be workable, alternative options exist.
Can you do a DNA test without the father? Yes. One option is to request a DNA sample from the coroner's office, provided they have collected one. If this is not possible, DNA samples from the alleged father's close relatives, such as parents or siblings, can be used for comparison.
3. Consult with Legal Professionals
Navigating the legal aspects of establishing paternity when the father is deceased can be challenging. It's advisable to consult with a family law attorney who specializes in paternity cases. They can guide you through the specific laws and procedures in your jurisdiction. They can provide valuable advice on how to proceed.
4. File a Petition or Get Consent
You may need to file a petition to establish paternity, depending on the circumstances. This is necessary when one or both parents refuse to acknowledge their parenthood voluntarily.
Genetic testing is required to establish a biological connection between the deceased father and the child.
Alternatively, the process can be expedited if the mother consents. It's important to note that laws about paternity vary among states.
5. Await the Results
The paternity test will be conducted once the necessary DNA samples are collected. They should be submitted to a reputable medical facility or laboratory. Patience is required during this waiting period, as the testing process may take several weeks.
How to determine paternity without a DNA test?
Determining paternity without a DNA test in the USA can be challenging, as DNA testing is the most accurate method. However, there are some alternative methods that people have attempted to use.
It's important to note that these methods may not provide definitive results and should be used cautiously. Here are a few options we suggest:
1. Date of Conception
Estimating the date of conception can sometimes be used to determine paternity. This method relies on knowing the exact dates of sexual intercourse and the woman's menstrual cycle.
2. Eye-Color Test
Some believe that eye color can be used as an indicator of paternity. However, this method is considered less effective and not scientifically reliable.
3. Blood-Type Test
Blood type compatibility between the alleged father and child can be used to infer paternity. While it can provide some information, blood type alone is not conclusive proof of paternity.
4. Family Reconstruction DNA Test
Family reconstruction DNA testing involves testing other family members, such as grandparents or siblings, to determine paternity indirectly. This method relies on shared genetic markers within the family.
Legal Implications To Consider
Specific laws may vary by jurisdiction. But here are some relevant aspects of establishing paternity in the United States:
1. Uniform Parentage Act (UPA)
The UPA is a model act that many states have adopted. This provides guidelines for determining parentage. It outlines the procedures and requirements for establishing paternity, including provisions for cases where the alleged father is deceased.
2. Putative Father Registry
Some states have a Putative Father Registry. This allows a man to declare his potential paternity before or after the birth of a child. The registry can be consulted if the father is deceased to determine if he registered as the putative father.
3. DNA Testing
DNA testing is commonly used to establish paternity, even in cases where the alleged father is deceased. Legal DNA testing follows specific protocols. It is admissible in court and can be conducted using alternative methods. Methods such as samples from close relatives of the deceased father.
4. Petition for Paternity
A petition can be filed in court if the mother or child seeks to establish paternity after the father's death. This initiates the legal process involving genetic testing, presenting evidence, and following specific procedural requirements.
5. Presumption of Paternity
Some states have laws that create a presumption of paternity when certain conditions are met, even if the father is deceased.
For example, if the father was married to the mother at the time of conception or birth, he may be presumed to be the legal father unless proven otherwise.
Wrapping Up
As much of a hassle as this is, you must remember just how helpful paternity can be to the child. It not only gives them a sense of belonging and identity, but it also provides numerous practical benefits. So, do this not for you but for the child with a bright future.
Lost Your Birth Certificate? Request A Replacement Online
Instant Vital Records offers a birth certificate replacement service you can use from the comfort of your home. Enter your information and our software will automatically complete the required forms for your state. We print and mail your forms along with required payments to your state health department. You can trust that we take your personal information privacy and security seriously with HIPAA compliant data storage and data encryption. To get started, simply click here to begin your application. Your replacement documents will arrive by mail to your home within a few weeks.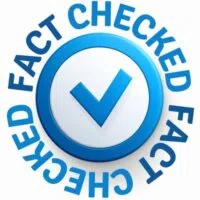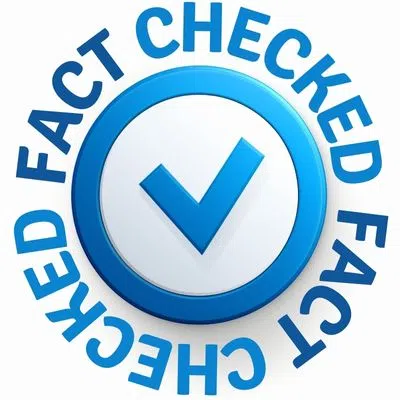 About The Author
Lenard Arceo is an experienced blogger and writer who enjoys learning to code in his spare time. His commitment to delivering factual content is what has helped him create hundred of helpful articles that have reached millions of people.