How to Apply for a Name Change After Marriage in Arizona
Published Sept. 1, 2022
If you are currently considering a name change after marriage in Arizona, there are a few things to consider. 
First, the process depends on changing your name due to marriage, divorce, or petitioning the Arizona court. This article is written to guide those who want or need to do a name change, especially after marriage, without any delays or hassles. Continue reading for more info.
How to Name Change After Marriage AZ 
You can change your name in Arizona after marriage without obtaining a separate adult court order. The first step is to apply for a marriage license so that a couple can marry in the state.
Due to the absence of a waiting period, obtaining a marriage license in Arizona is among the simplest thing to do in the country. To begin, the marriage license application fee is approximately $76, and both parties must be at least 18 years old. 
Additionally, both parties must appear in person for the license with the proper identification as proof of age, which should be a passport or a photo identification issued in the United States.
The two applicants will then sign and swear to two affidavits attesting to the accuracy of the personal information provided. If one of the parties is 16 or 17 years old, they must be accompanied by a legal guardian or parent during the consent form signing. 
Minors must also provide identification in the form of a birth certificate. If one or both of the applicants is below the age of 15, the order has to be signed by a Juvenile Superior Court Judge.
The $76 fee must be paid in cash, but some countries accept checks, money orders, or credit cards. In Arizona, no blood test is required to obtain a marriage license. Because there's no waiting period, applicants may marry on the same day they receive the marriage license. 
The license is valid for one year or twelve months and is transferable to any location within the State. In Arizona, marriages may be performed by anyone who is legally authorized to do so.
After the marriage, the marriage license's bottom portion must be returned to the Clerk of the Superior Court's office for recording. To put it simply, you shall need a fiancee, a $76 fee, and proof of age to obtain an Arizona marriage license.
To change your name after marriage, simply obtain a certified copy of your marriage license and use it to update your name with various governmental bodies and institutions, including the motor vehicle department, the Social Security Administration, and the passport office.
While changing your name as a result of marriage, you have several options, including the following:
One Can Adopt Their Husband's Name
Simply drop your last name and adopt your husband's, as what always happens traditionally.
Remain With Their Own Name As It Is
You can also choose to make no changes and continue using your name as-is.
Rather than dropping your name entirely, you can use a hyphen between your last or middle name and that of your husband.
Use The Names Without Hyphenation
You may also use both names (your maiden or last name and your husband's) without hyphenating them by simply adding them to yours.
A Husband Taking The Wife's Name
A husband may also take his wife's name, not through marriage but a legal name change, including same-sex partners. 
However, take note that these laws are constantly changing, and it's always a good idea to check the state's laws.
How to Change Your Name After Divorce
It is natural for both or one of the couples to express a desire to change their names following a divorce. If a man or woman wishes to revert to a previous name, the simplest solution is to request their attorney to include the name change as part of the divorce proceedings. 
However, if you wish to adopt a completely new name that you've never used previously during the divorce process, this is not possible. Whereas, you must follow a separate procedure.
Both the Response to the Petition for Dissolution of Marriage and the Petition for Dissolution of Marriage forms and instructions contains sections wherein either of the divorcing parties may petition the court for a return to a previous name. Often, this petition shall end up successful.
If the divorce is finalized and completed without anyone requesting a previous name restoration, a separate name change procedure can always be initiated as provided by Arizona law.
How to Change My Name In General As An Adult
If you wish to change your name independently of the divorce or marriage name change procedure, you can follow the law's general adult name change procedure instead. 
Fortunately, dealing with the Arizona Superior Court Clerk is quite easy.
The first step is to obtain the Application for Name Change form and the Order Changing Name for an Adult form, which you can either download or get in person from your county clerks.
Complete the application for a change of name by providing the required info – like your date of birth, address, name, and the reason for the change. Also, indicate whether you've ever been convicted of a crime. Never lie since your change of name might not end up being successful.
Additionally, the Order Changing Name should be completed, as it contains contact info. It is the form that the judicial officer will sign indicating that you may also get a new/additional birth certificate in Arizona bearing the new name. Therefore, it's a very important document.
The court clerk should receive the original documents, as well as two copies. Pay the required filing fee, and remember that fees in Arizona are not uniform. Moreover, those who can't afford them may apply for deferment/waiver.
Obtain a certified copy of the Order Changing Name and verify that the clerk of the court has issued a notice of hearing. 
Additionally, the clerk will inform you of your county's hearing procedure. The certified copy of the order is given only following the approval of the name change. 
Remember, this order is required to submit a change of name application to agencies such as the Social Security Administration and the AZ Department of Motor Vehicles.
How to Change the Name on Birth Certificate
The birth certificate is amended by submitting a certified copy of the court order and paying the appropriate fees to the Bureau of Vital Records. 
Note that, in Arizona, birth certificates are maintained by counties, and applications should be directed to the county in which the applicant was born.
How to Change Name on Social Security, DMV, IRS
Consult the Social Security Administration for a replacement Social Security card before visiting the motor vehicles department to have your identification/license driver's name changed. After that, personally or via mail, contact your county's Bureau of Vital Records then do the same.
What are the Documents Recognized for Name Change Event
For a marriage name change, a certified copy of the marriage certificate is required.

For a divorce name change, a certified copy of the divorce decree is needed.

A court order for an adult name change

Identification documents issued by the state or government
Once your legal name change after marriage AZ is successful, don't forget to notify all interested parties. It's crucial to address this ASAP to avoid future confusion and stress. 
For example, inform your employer, the post office, and your utility service providers. In addition, don't forget to notify your landlord and administration of the school or university that you attend.
Lost Your Birth Certificate? Request A Replacement Online
Instant Vital Records offers a birth certificate replacement service you can use from the comfort of your home. Enter your information and our software will automatically complete the required forms for your state. We print and mail your forms along with required payments to your state health department. You can trust that we take your personal information privacy and security seriously with HIPAA compliant data storage and data encryption. To get started, simply click here to begin your application. Your replacement documents will arrive by mail to your home within a few weeks.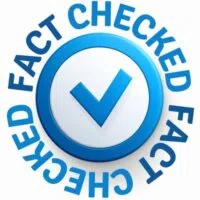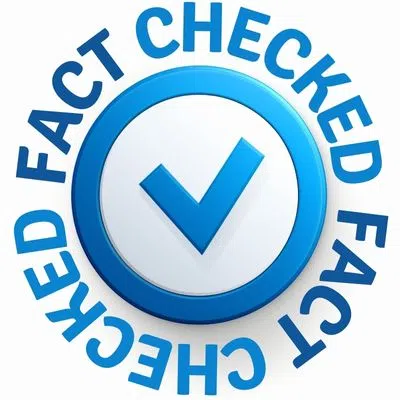 About The Author
Christian Cruz is an experienced blogger with a deep passion for delivering factual advice to his readers. He is part of a family of lawyers, writers, and educators. Over the years, Chris has written about a myriad of topics that have helped many people around the world.