What You Need To Apply For Military Parole In Place
Published November 21, 2022
When a son, spouse, or parent becomes a military member, it often leads to a difficult lifestyle for the family. The number of breadwinners decreases, and there's also an emotional burden.
Thankfully, serving in the military does come with various benefits for the family they leave behind.
These are what people call military benefits, and they can come in different forms. Cash and discounts are the most commonly known types of military benefits, but there are also less known benefits.
One such benefit is the Military Parole In Place Program, also known as MIL-PIP. It may not be as commonly known as cash, but it's particularly handy for those who wish to migrate to the US.
What Is The Military Parole In Place (MIL-PIP) Program?
The MIL-PIP program allows undocumented immigrants to have temporary legal authorization to stay in the country. Its purpose is to prevent the separation of military families in the country.
The MIL-PIP achieves this by allowing the relatives of the military member to remain in the country where they serve. However, it's worth noting that their stay is temporary. The program simply extends the time the immigrant relatives have to apply for legal permanent residency application.
Without the program, the military member's relatives would likely be deported. With the program, however, that won't happen as they should have a lawful immigration status for at least a year.
As such, it's best to apply for Military Parole In Place as soon as possible, if you're eligible.
Unfortunately, it can take a while for one to gather the requirements for their PIP Military application. If you want to streamline the process, you can start by learning about the necessary documents.
What Documents Do You Need To Apply For Military Parole In Place?
To apply for MIL-PIP, you will need the following documents:
Evidence of the service member's military service, such as:
a photocopy of the military service member's identification card,

a photocopy of the military service member's DD Form 214 or DD Form 1173, or

the service member's deployment orders.
Evidence of your family relationship with the service member, such as:
your marriage certificate (if the service member is your spouse),

proof of US residence at the time the service member died (if they're deceased),

your

birth certificate

(if the service member is your parent), or

the service member's birth certificate (if you're the parent),
Evidence of the service member's US citizenship or permanent residence, such as:
their birth certificate,

their naturalization certificate,

their certificate of citizenship,

their US passport,

their Consular Report of Birth Abroad (CRBA),

a copy of their green card,

a Form I-797, or

a Form I-551.
A copy of your passport

A copy of your birth certificate

A copy of your government-issued photo identification (state ID, driver's license, etc.)

Two (2) passport-style photos
Keep in mind that for the first three documents, which would serve as evidence for certain things, you only need one for each. However, apart from those three, you need to get all of the aforementioned documents. In total, you'll need six documents and two passport-style photos.
Other Requirements For Military Parole In Place
Another thing you must do before applying for Military Parole In Place is to ensure your eligibility.
After all, you wouldn't want to go through all the trouble of gathering all the aforementioned documents only to find out you're not eligible for the Military Parole In Place Program.
With that in mind, here's a look at the conditions you must satisfy to be eligible for MIL-PIP:
You, the applicant, must currently be physically present in the United States without the authorization of the United States Citizenship and Immigration Services (USCIS).

Your spouse, parent, son, or daughter is either:

an Active Duty member of the US Armed Forces,

a member of the Selected Reserve of the Ready Reserve, or

someone who was formerly a member of either of the two.

You don't have any prior criminal conviction.
If you don't satisfy even one of these three conditions, then you can say goodbye to your chances of getting accepted for MIL-PIP. But if you're eligible, the following section should be of help.
A Step-By-Step Guide To Apply For Military Parole In Place
There are generally only four steps you need to follow to apply for Military Parole In Place.
Let's take a look at each step.
1. Write A Cover Letter
To start with, you must prepare a cover letter that includes:
biographical information about the veteran or service member,

details about the nature of their military service,

their relationship to you, the applicant,

your immigration status, and

hardships that the service member experiences due to the applicant's legal status.
Basically, it's a letter to explain why this program is important to you and the service member.
2. Fill Up And Print The Form I-131
Next, you need to fill up Form I-131. You can find the form on the USCIS website.
Download both Form I-131 and the Instructions for Form I-131. Since the form doesn't have Parole In Place as an option in Part 2. Application Type, you must handwrite "Military PIP" around that area.
Of course, that's after you print the filled-out form.
3. Gather The Documents
You now have two of the three things you need. The last piece of the puzzle is the documents mentioned in the earlier sections. Once you obtain all those seven documents, gather them together.
4. Send The Application Package
Finally, put the cover letter, the printed form, and the seven documents together and send them to your local USCIS field office by mail. Make sure you send it to the office closest to your current residence.
Final Words
Applying for Military Parole In Place may not be the hardest thing to do, but it's not the easiest task either. Gathering the necessary documents for the application is the hardest part of the process.
Not only do you have to do a lot of legwork, but you also have to wait for the corresponding agencies responsible for issuing the documents. The good news is there are now agencies that should help you shorten the waiting time. You can, for example, order birth certificate online nowadays.
Lost Your Birth Certificate? Request A Replacement Online
Instant Vital Records offers a birth certificate replacement service you can use from the comfort of your home. Enter your information and our software will automatically complete the required forms for your state. We print and mail your forms along with required payments to your state health department. You can trust that we take your personal information privacy and security seriously with HIPAA compliant data storage and data encryption. To get started, simply click here to begin your application. Your replacement documents will arrive by mail to your home within a few weeks.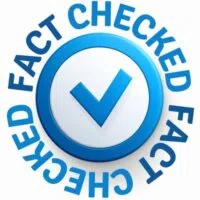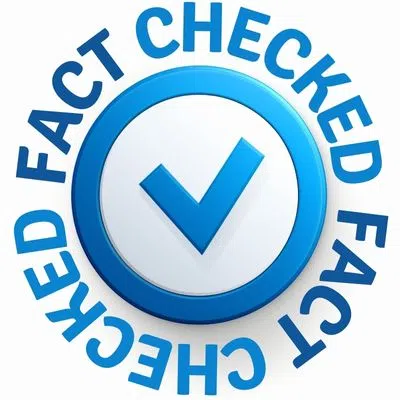 About The Author
Lenard Arceo is an experienced blogger and writer who enjoys learning to code in his spare time. His commitment to delivering factual content is what has helped him create hundred of helpful articles that have reached millions of people.