Transfer A Deed In Texas: How to Transfer Property Title to a Family Member
Published January 31, 2023
A house deed is a document that shows who owns a property.
Without it, you cannot legally prove that you own a house.
In the same way, if you're transferring the title to someone else, you cannot legally prove you no longer own the house if the person you're giving it to doesn't have the house deed. That, in turn, can lead to various legal repercussions not only to the person you're giving it to but also to yourself.
If, for instance, you don't transfer the title properly, you may be forced to pay the insurance, property taxes, and other expenses despite not owning the property as you are still the legal owner.
As such, even if you're giving the house to a person you trust, like a family member, for example, you must still learn how to transfer property title to a family member properly, hence this blog post.
But before that, let's clear a misunderstanding that you most likely have.
What Is the Difference Between a House Deed and a Title?
The terms "deed" and "title" are closely related to one another, at least in the context of real estate properties. That's why people often use these terms interchangeably, but that needs to be corrected.
A house deed is different from a house title.
Titles are more like an idea or an intangible construct dictating who owns the rights to a property and how much of it. A house deed, on the other hand, is physical proof of a person's rights to a house.
So, if you want to give a house to someone, you would have to transfer the title by deed.
The title is what you're transferring, and the deed is the means to do so. With that, let's now discuss how to transfer property title to a family member in Texas. Let's start with the requirements.
Transfer Deed Texas Requirements
The requirements to transfer a title to a person typically vary according to the state, but generally, there are only a few requirements. For example, in the case of Texas, you only need to obtain the following:
1. Identification Documents
You must bring the identification documents of both you and the family member who will receive the title by deed. These are primarily to prove that you and the family member are who you say you are.
It helps prevent fraud, and though the county clerk may not ask for them, it's best to come prepared. 
You can prove your identity using the following documents:
Certificate of Naturalization

Permanent Resident Card

State ID card
This requirement is perhaps the easiest to get, aside from the fee.
2. The Most Recent Deed to the Property
The most recent deed is the one that shows how the title transferred from the previous owner to you, similar to what you intend to do, though this time, you're going to be the previous owner. You might have it stashed somewhere, but you can get a copy from the county clerk's office if you don't.
This requirement is necessary mostly because it contains the information you need to fill up the new deed. That includes information like the legal description of the property and the name you used.
You cannot fill out the new deed recklessly since the name on the previous deed must match the name on the previous deed word by word. The same applies to the property's description.
3. The New Deed
The new deed is essentially the document showing how the title will transfer from you to your family member. This part is where it gets confusing. There are different types of deeds you can use, each offering different pros and cons. The different deed types are as follows.
Quitclaim Deed

Special Warranty Deed

Warranty Deed

Lady Bird Deed

Life Estate Deed

Transfer on Death (TOD) Deed
We won't get too deep into this topic. You only need to know that each of these types offers a warranty in varying levels. For your reference, as far as houses are concerned, a warranty is what protects the recipient of the title from any responsibility to the house, like mortgages or debt.
It's essential if you're transferring the title to a buyer but not if you're transferring it to someone you can trust, like a family member. In those cases, it's common to just opt to use a quitclaim deed.
A quitclaim deed, also known by many as a quick claim deed because it often results in the fastest transaction, offers no warranty whatsoever. It's only ever viable if you're transferring to someone who trusts you, a.k.a. a family member. Of course, you can go for other types of deeds, and that's okay.
Once you have the deed, you only need to gather the fees to pay for the deed. The price can range from $10 to $100 or even more. The fee generally depends on the number of pages in the deed.
How to Transfer Property Title to a Family Member
So, you now have all the requirements.
You have your identification documents, the previous deed, the new deed, which we assume is already filled out, and the appropriate fees. At this point, you only need to do two things.
You, as the grantor or the transferor, must sign the deed in front of a notary and have your signature notarized. Your spouse may also have to sign it, depending on the circumstances.

You must bring all the requirements, especially the newly filled out and notarized deed, to the county clerk's office in order to file them.
Once you pay the fee, you will have already finished the deed transfer.
Wrapping Up
A title transfer is a relatively simple transaction, and as such, learning how to transfer the property title to a family member is fairly easy. It only ever gets confusing when you're trying to choose the type of deed you want to use. But since it's a transaction with a family member, the process is a lot easier than usual. Hopefully, this guide has taught you all you need to know about Texas title transfers.
Lost Your Birth Certificate? Request A Replacement Online
Instant Vital Records offers a birth certificate replacement service you can use from the comfort of your home. Enter your information and our software will automatically complete the required forms for your state. We print and mail your forms along with required payments to your state health department. You can trust that we take your personal information privacy and security seriously with HIPAA compliant data storage and data encryption. To get started, simply click here to begin your application. Your replacement documents will arrive by mail to your home within a few weeks.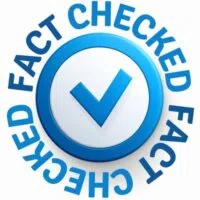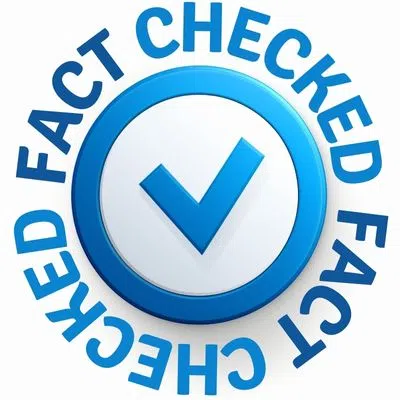 About The Author
Lenard Arceo is an experienced blogger and writer who enjoys learning to code in his spare time. His commitment to delivering factual content is what has helped him create hundred of helpful articles that have reached millions of people.