Penalties for Using a Fake Birth Certificate: What Are They?
Published May 29, 2023
It's a given that using a fake copy of government-issued documents would lead to penalties. It's only a matter of how severe the penalties are for each document. Interestingly enough, while it's perhaps the most basic document, the penalties for using a fake birth certificate are more severe than you'd expect.
In this blog post, we'll explore the legal implications, potential fines, and even the possible jail time that the use of a fake birth certificate can lead to. Let's start with the criminal charges it may impose.
Using a Fake Birth Certificate: Criminal Charges
The severity of the penalties for using a fake birth certificate would generally depend on the criminal charges pressed against you. That applies to pretty much every criminal act in the United States.
Killing someone, for instance, can lead to a variety of criminal charges.
If the perpetrator killed someone out of pure self-defense, then the penalties would be much lighter, perhaps even none. But if it's manslaughter or unintentional killing, the penalties would be more severe.
It then becomes a different story if it's murder or planned/intentional killing. In that case, the penalties would be incredibly severe and could lead to a life sentence. Put simply, it depends on the crime.
In the case of using a fake birth certificate, the possible criminal charges arranged from most severe to least severe penalties are as follows:
Fraud – is the act of purposely deceiving others to cause harm or for personal gain. Using a fake birth certificate to obtain services, employment, or benefits, for instance, is a case of fraud.
Identity theft

– is the act of stealing someone else's personal information, such as their Social Security Number, name, and date of birth. In this case, it's the use of a fake birth certificate that contains another person's

identity

to gain access to benefits only they should be able to access.

Forgery

– is the act of altering or creating a fake document with the intention to defraud or deceive an individual or organization. This criminal charge can be pressed against the creator of the fake birth certificate and the person using it intentionally for fraudulent purposes.

False statements

– is the act of providing false information to government institutions or officials.
Though these criminal charges may result in penalties with varying severity, the penalties are often the same across different charges.
Potential Consequences of Using a Fake Birth Certificate
There are eight main penalties for using a fake birth certificate.
Again, it's generally on a case-by-case basis, but here's a look at each penalty and how light or severe they can get, arranged from the most likely to the least likely.
#1. Fines
Fines are the most common penalty for using counterfeit documents, or any crime, for that matter. It's a penalty in the form of a cash payment and is quite effective in deterring future offenses from culprits.
Fines for using a fake birth certificate can range from $100 to $10,000 or more.
#2. Criminal Record
A criminal record will almost always be a penalty for any crime, much less a crime related to a fake birth certificate. It's perhaps the penalty that many people argue is the most impactful in an individual's life.
It does, after all, remain permanently in your record.
This criminal record will reduce your chances of getting a job, receiving approval for a loan, and the like.
#3. Probation
Probation is basically a lighter version of jail time.
It's when you pretty much act as you would but with a few conditions. In addition, you're typically under supervision by a government official. Violating any of the conditions will lead to more severe penalties.
The probation duration for using a fake birth certificate can range from six months to five years or more.
#4. Community Service
Community service is a lighter version of probation.
It's a penalty that requires you to engage in unpaid work for the betterment of your community, hence the name. Unlike probation, however, it's not a penalty that's imposed on you 24/7 and under supervision.
Rather, as soon as you finish the service for the day, you can do what you usually do without conditions.
Community service tends to require the perpetrator to spend a certain amount of hours, ranging from 10 to 500 hours or more.
#5. Incarceration
Incarceration is time spent in jail or prison. It's not a very common penalty, especially for first-time offenders, but it does happen. The range is a bit wider for this penalty, as it can range from days to years.
#6. Restitution
Restitution is when you must pay for the financial harm you caused to another party.
For instance, if you committed identity theft by stealing the birth certificate of another individual, then used that to steal $500 from them, you'll have to pay this back.
There's no upper or lower limit for this, as it depends solely on how much you were able to steal.
#7. Loss of Benefits
As the name implies, this penalty will lead you to lose access to certain government services or benefits. These may include welfare assistance, Social Security benefits, and Medicare or Medicaid.
#8. Deportation
Deportation isn't a very common penalty as it specifically applies to non-citizens who are using a fake birth certificate to use for immigration.
But even if you belong to that specific minority, deportation isn't always a guaranteed penalty.
While we did give a range for each penalty, keep in mind that there can be outliers.
Moreover, it ultimately depends on the severity of the crime or criminal charge. Jurisdiction also matters whether the crime is being handled at a local, state, or federal level.
Closing Thoughts: The Importance of Upholding the Integrity of Vital Records
No one wants to face the penalties of any crime. The criminal record alone is quite literally life-changing, not to mention the other potential consequences. Unfortunately, these penalties apply not only to those using a fake birth certificate purposely but also to those who are unaware of the document's illegitimacy.
If you don't want to use a fake birth certificate unintentionally, then you must get your document from a reliable source. Here at Instant Vital Records, we ensure you get a genuine copy of your birth certificate.
Lost Your Birth Certificate? Request A Replacement Online
Instant Vital Records offers a birth certificate replacement service you can use from the comfort of your home. Enter your information and our software will automatically complete the required forms for your state. We print and mail your forms along with required payments to your state health department. You can trust that we take your personal information privacy and security seriously with HIPAA compliant data storage and data encryption. To get started, simply click here to begin your application. Your replacement documents will arrive by mail to your home within a few weeks.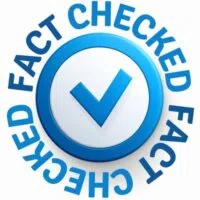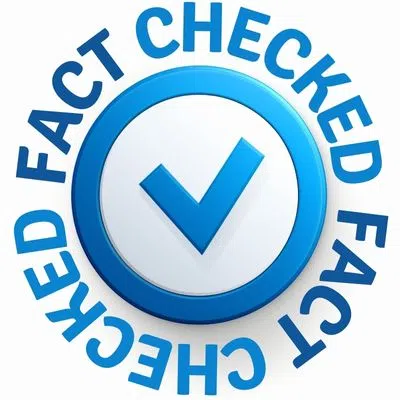 About The Author
Lenard Arceo is an experienced blogger and writer who enjoys learning to code in his spare time. His commitment to delivering factual content is what has helped him create hundred of helpful articles that have reached millions of people.