What Are Acceptable And Valid Forms Of ID In The US?
Published May 18, 2023
Each document has a specific purpose, something that's unique to them. Passports authorize travel by air, driver's licenses allow the use of vehicles, and so on. However, apart from their unique function, there's a not-so-unique way of using these documents—you can use them as valid forms of ID.
A document is a valid form of ID if institutions accept it as a way for a holder to prove their identity.
It does so by confirming the holder's personal information, such as their date of birth, address, and full name. Certain documents may also contain the holder's photograph for a more precise verification.
The usage of these documents can vary according to the context, but they're generally quite useful.
Why do you need valid forms of ID?
It's mostly because many transactions require you to prove your identity.
In fact, some transactions require a specific type of document that's one of the valid forms of ID.
If you're traveling by flight, for example, you'll need to provide a passport specifically. But when it comes to domestic travel, a passport isn't going to cut it. Instead, you need to provide your driver's license.
Other instances where you may need valid forms of ID include the following:
#1. Official transactions
Certain official and legal transactions may require you to prove your identity in the form of a document.
Examples of official transactions that may demand such include divorces, marriage, and adoption. The transaction doesn't have to include the government. It can also be just a transaction between individuals.
#2. General use
By general use, we're referring to transactions that aren't facilitated by the government.
Rather, these are transactions between individuals that aren't associated with any government body.
For instance, if you're job-seeking, employers may require you to prove that you're not a fraud or something similar.  And the best way to do so would be to provide documents that are valid forms of ID.
Opening a bank account is yet another example of this.
#3. Age verification
To buy alcohol or enter a specific venue, like a club, for instance, you need to be a certain age.
For that, the owner will ask you to verify your age via an ID. 
Granted, in some cases, the owner of the enterprise may not do so. However, that's mostly because you probably look old enough. This usage of valid forms of ID mostly applies to teenagers and young adults.
#4. Travel
As stated earlier, airlines may ask you to prove your identity before you can go on a flight. Passports are usually the only document that would be acceptable in this scenario.
On the other hand, your driver's license is useful whenever you want to cross the border. That's because you'll likely come across border control authorities that'll ask you to verify your identity.
Keep in mind that the usage of the many valid forms of ID may vary according to the country.
With that in mind, let's take a look at what qualifies as valid forms of ID in the US.
Eight valid forms of ID in the US
Though many official documents have a primary purpose apart from being a form of ID, some exist purely for identification purposes. As such, there are over twenty documents that are valid forms of ID in the US.
Here are nine of the most relevant ones and their primary use:
Driver's license

– a state-issued document that permits you to operate a vehicle.

Passport

– an internationally-recognized document issued by the Department of State. They verify the holder's

citizenship

and identity.

Social Security Card

– a government-issued card that contains your unique Social Security Number. This number is assigned to every US citizen.

State ID card

– practically like a driver's license in that it's a state-issued card without the driving part. It's one of the many valid forms of ID that exists purely for identification purposes.

Permanent resident card

– also known as a Green Card, proves the identity of a US immigrant. In addition, the card attests to their lawful permanent US residence.

Tribal ID card

– as the name suggests, a tribal ID card exists solely for identification purposes. It is, however, specifically issued to tribal members by Native American tribal government bodies.

Voter's ID

– a document that exists solely to prove your identity for voting purposes.

Employment Authorization Document (EAD)

– a document issued to grant a non-citizen of the US temporary work authorization. It also grants them special immigration services.
In this list, you may notice that some of the most basic forms of ID, like the birth certificate, aren't included.
That's because while you can indeed use a birth certificate to prove your identity, you cannot rely on it alone. You typically need to use a birth certificate in conjunction with another valid form of identification.
Of course, that's not to say there aren't transactions that require birth certificates specifically.
If you want to obtain a driver's license for your child, for example, you need a birth certificate.
It's mostly to prove your relationship with the child. So, it's still quite relevant. Thankfully, you can order birth certificates online.
Final Words
Spending hours, if not days, of work just to get a document can be frustrating. What's worse is realizing that the document you got isn't one of the valid forms of ID in the US. Hopefully, with this blog post, you now know exactly what you're looking for.
Lost Your Birth Certificate? Request A Replacement Online
Instant Vital Records offers a birth certificate replacement service you can use from the comfort of your home. Enter your information and our software will automatically complete the required forms for your state. We print and mail your forms along with required payments to your state health department. You can trust that we take your personal information privacy and security seriously with HIPAA compliant data storage and data encryption. To get started, simply click here to begin your application. Your replacement documents will arrive by mail to your home within a few weeks.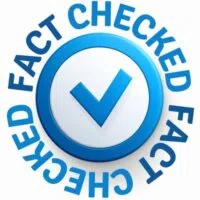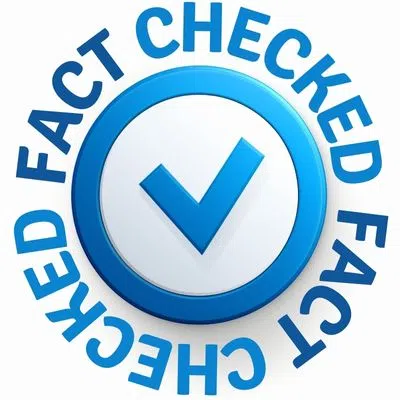 About The Author
Lenard Arceo is an experienced blogger and writer who enjoys learning to code in his spare time. His commitment to delivering factual content is what has helped him create hundred of helpful articles that have reached millions of people.