Certified Georgia Birth Certificate Copies From Georgia Bureau of Vital Statistics
HIPAA compliant birth certificate replacement application mailing service. Safely request your official vital record copy online.
Georgia Birth Certificate Types
These are the different types of birth certificates available:
Pen in Hand certificate.

A "Pen in Hand" birth certificate is a certified copy with the original signature of an authorized staff member from the State Office of Vital Records. This record is typically needed for travel outside of the country and in requesting an Apostille. 

Regular Birth Certificate.

This type of certificate is the more common one and can be used for establishing one's identity, tax purposes, enrolling in school, applying for a driver's license, and insurance claims.
Pen in Hand Certificate
Regular Birth Certificate
Quick Turnaround
Immediately after you complete your Florida birth certificate application, we forward your request to the concerned government agency for processing, reducing time lag, and ensuring the quickest possible delivery times. 
Security
Instant Vital Records is one of the most trusted names in requesting official vital record replacements. We use fully-secured servers compliant with applicable federal data protection standards to guarantee the confidentiality of your information. 
Convenience
Instant Vital Records offers services 24 hours a day, 7 days a week, for your convenience anytime, anywhere.
Price
Unlike other similar services, Instant Vital Records charges no hidden fees. Get efficient and effective services without the high price tag. On top of the document's actual state issued fees, check printing, and postage, we charge a very minimal service fee.
Your Security

Is Our Priority
Keeping your personal information secure is our highest priority. Thus, all our online transactions are fully encrypted, firewall-protected, and hosted on a HIPAA compliant server. We fully adhere to the federal standards on transmission and storage of confidential data set by the U.S. Department of Commerce.
In addition, all information provided in the ordering process is handled only by authorized personnel. So you can be assured that your private information won't be used for any other purpose except for that which it was initially provided.
Contact us to learn more about how we keep your information safe.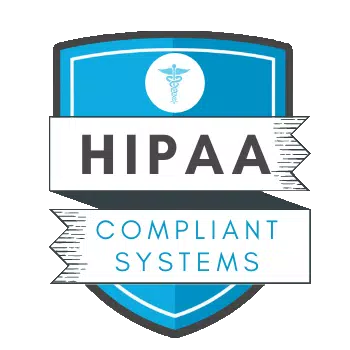 Who Can Receive A Copy?
Applicants, including the registrant themselves (those whose name is on the birth certificate), who have a direct and tangible interest in the registrant (e.g., immediate family members or legal representatives of the family) may be issued birth certificates.
Georgia Vital Statistics Agency Information
Georgia State Office of Vital Records
The Georgia State Office of Vital Records is in charge of registering, preserving, amending, and certifying all vital events that took place in Georgia. These records include birth, death, marriage, divorce, fetal deaths, and induced termination of pregnancy.
Notice: It is in Instant Vital Records' best interest to provide you with accurate and up-to-date information on this site, but state agency information and policies may change without notice. Instant Vital Records makes no warranties, expressed or implied, regarding accuracy, adequacy, completeness, reliability, or usefulness of any information, nor do we assume the liability of such information. 
Georgia Birth Certificates
The Georgia State Office of Vital Records issues certified copies of birth certificates, typically acceptable for most legal purposes.
Visit the Georgia State Office of Vital Records' official page for more information.
Request Your Vital Record Replacement Online
Click below to get started with your vital record replacement request through our secure HIPAA compliant software.